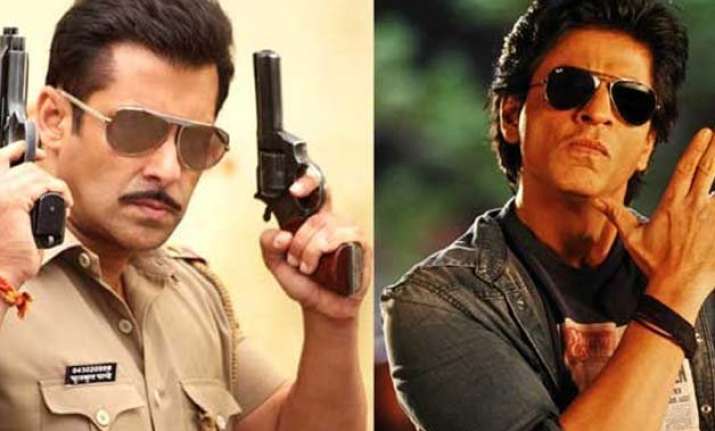 New Delhi: Shah Rukh Khan has once again proved that he's not only the king of Bollywood but also the 'badshah' of Twitter.
Shah Rukh Khan's Twitter fan following is touching new heights as his Twitter followers has crossed 13 million. More than a million followers are added on his list since the end of March.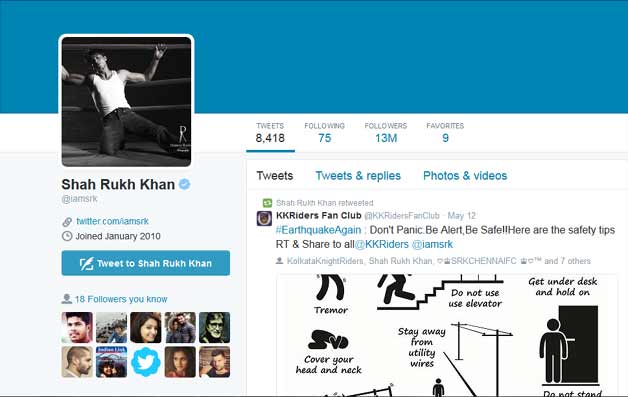 Now that SRK's Twitter followers have increased, #SRK13Million has started trending and his fans are sending their best wishes to the star by sharing stills from his movies with sweet messages.
However, Shah Rukh who is quite active on the social media and keeps sharing stories of his children hasn't acknowledged this latest milestone on Twitter yet. So we are still waiting for his tweet.
Shah Rukh Khan who may have beaten Salman Khan (11.9 million followers) is still lagging behind Bollywood 'shehanshah' Amitabh Bachchan, who has 14.7 million followers.