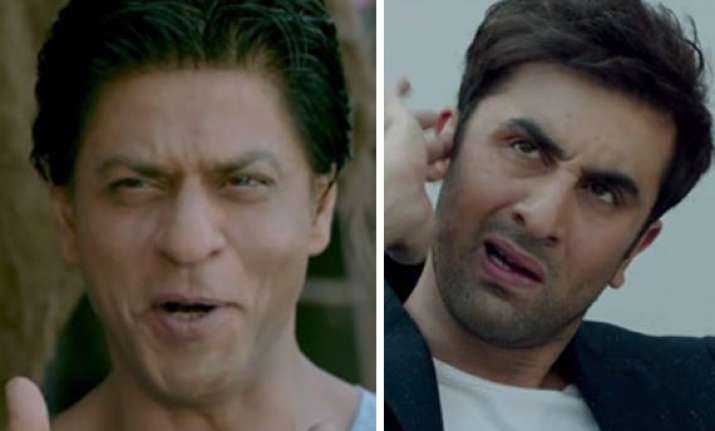 New Delhi: Much have been said about Shah Rukh Khan and Ranbir  Kapoor's cameo appearance in the sequel of Bhootnath. It's now time to watch! The promo is here and it shows the two stars' generous appearance in the flick which has gone political this time.
It starts with our 'Bhoot' Big B turning into politician and spreading his words of awareness over voting in elections.
But it soon takes a humorous yet satirical turn when
Ranbir Kapoor
goes deaf as he mocks a crew member on his sets, who hasn't applied for his voter ID card. 
It's a clever take on those sleeping natives of the nation who didn't feel the importance of voting, however, in the cameo they surrender themselves and agree to vote.
The promo ends with Shah Rukh Khan praising Amitabh Bachchan saying, "We all are proud of you sir".
Indeed we feel that one will feel proud after watching this flick out which releases this Friday on 11th April. For now watch this promo.