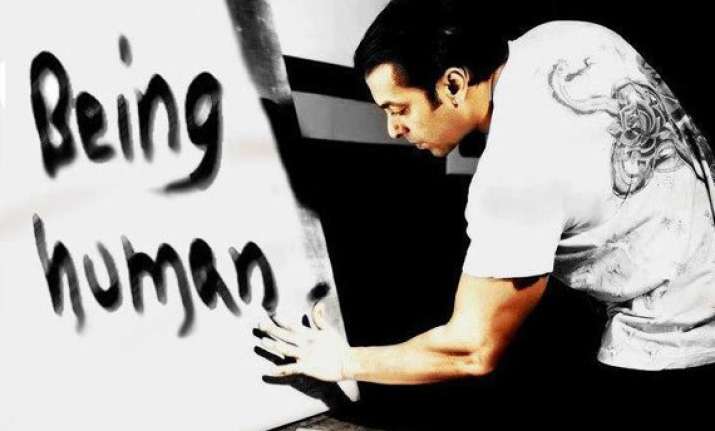 Mumbai: Hrithik Roshan took twitter to promote his film 'Bang Bang' by tagging his fellow Bollywood actors for #bangbangdare. Many actors accepted the dare and participated in the game. Few of them did it in quite innovative ways.
The actors who participated in the game were - Aamir Khan, Shraddha Kapoor, Arjun Kapoor, Shah Rukh Khan, Farhan Akhtar, Nargis Fakhri, Priyanka Chopra and Ranbir Singh among others. Ranbir Singh danced in a Krrish costume in middle of a crowded road as part of the #bangbangdare.
The one who has not accepted the Bang Bang challenge is 'bhai' of Bollywood - Salman Khan. He is known for his generous nature and doing things in his own innovative ways. Salman Khan who runs Being Human foundation is famous for doing charity in his own style.
Salman was tagged by Hrithik on 30th September. Hrithik asked Salman to paint a picture and send the message to the world. Salman has made many paintings and presented it to the friends in Bollywood in the past. But this time, Salman has chosen to ignore Hrithik, we guess!
People are speculating why Salman has not reverted to Hrithik's tweet yet. Salman, who is enjoying the success of his recently released film kick, is taking part in 'swacch bharat abhiyan' launched by PM Narendra Modi. It is still a mystery if he would take part in #bangbangdare.
Hrthik Roshan and the Bang Bang promotional team refused to promote the film on Big Boss. A rumour is doing the rounds that it might be one of the reasons why Salman has not responded yet.
Bang  Bang,  starring Hrthik Roshan and Katrina Kaif, made a record by crossing Rs. 200 crore worldwide in just 5 days.