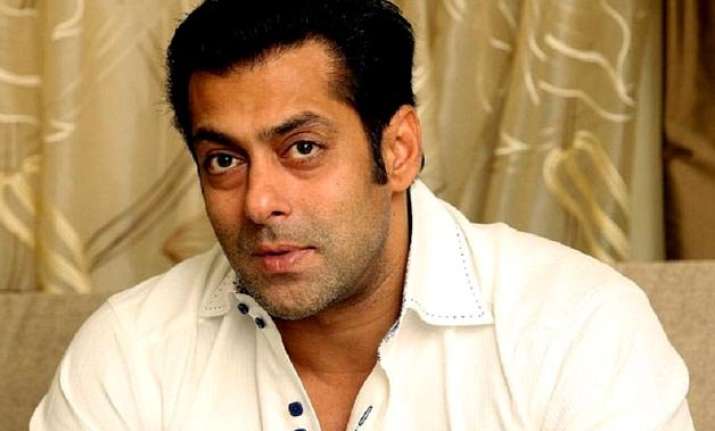 Facts about Salman Khan's Arms Act case
Salman Khan
has appeared before Jodhpur Court to record his statement, and said he is innocent. He also said that he is being framed over the illegal arms case in connection with blackbuck poaching.  
The actor will present his defense on May 4 for which he doesn't need to be present before the court.
The actor has been accused of using an unlicensed weapon to poach two blackbucks during the shooting of a film in 1998.
ALSO READ: Was Salman Khan bullied in Jodhpur court?
However there are many unpaved paths of this case which can create trouble for the actor.
Case history
Salman Khan and a few other Bollywood stars were accused of poaching blackbucks on the midnight of October 1-2, 1998 during the shooting of Hindi movie 'Hum Saath Saath Hain'. Two blackbucks, a protected animal under the Wildlife Protection Act, were killed on the outskirts of Kankani village near Jodhpur.
Salman Khan is accused of carrying and using illegal arms. He is also alleged to have been carrying arms with expired licence. A police complaint was filed against him on charges of being involved in hunting the protected blackbucks.
ALSO READ: Salman Khan Arms Act case: Actor declares himself 'Hindu-Muslim' during court hearing
What does evidence say against Salman Khan
The prosecution alleged that Salman Khan have been carrying arms with expired licence through which he poached the blackbucks. The chief judicial magistrate had asked Khan to appear before the court for recording of his statement on April 23, but he did not come due to infection in his ear.
What if Salman is convicted in the hit and run case?
If convicted then the actor could face imprisonment for a term which shall not be less than three years (which may extend to seven years) and shall also be liable to fine.
ALSO READ: Salman Khan Arms Act case: Actor denies all allegations, says he has been framed
The lower court had framed charges under section 51 of Wildlife Act, 27 Arms Act and 148 of IPC against Salman Khan and section 52 of wildlife Act, 147 of IPC and 149 of IPC read with section 51 of Wildlife Act against others.