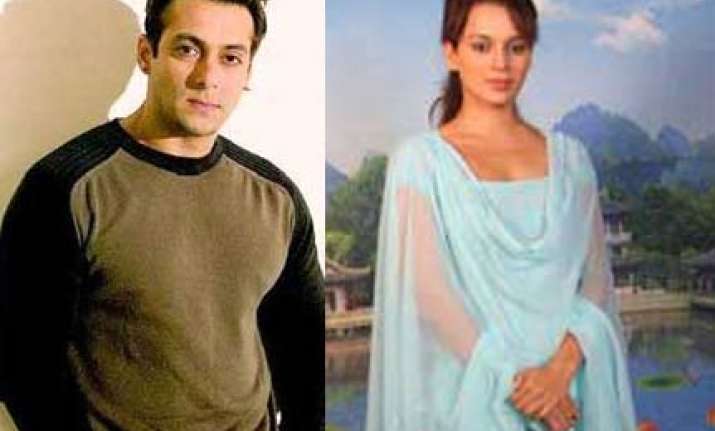 Mumbai, Feb 15: Salman Khan's brief cameo in Kangna Ranaut's film Tanu Weds Manu has been chopped, reports HT.
The report quoting an insider says this was the result of his  fallout with Kangna. "After Kangna expressed her desire to work with Salman, he planned to cast her in his home production which was to be directed by Mahesh Manjrekar. But when she couldn't make it to the charity event of Being Human Foundation last year, Salman was very upset with her".  
Fortunately for Kangna, Salman's grudge didn't hold for too long. Tanu Weds Manu team promoted the film on Salman's Bigg Boss 4 at the latter's behest, since he was the host of the show.  
However, the report says, the relationship went through a rough patch again. "In the film, Salman plays one of the prospective grooms to Tanu (Kangna). But his cameo was nowhere to be seen in the film's final cut." 
Says Director Anand Rai:    "We were planning something which we wanted to keep under wraps till the film's release. But now the surprise element is lost. Only big banners manage to keep their surprise elements well under wraps." 
Anand Rai however maintained that there was nothing wrong in the relationship between Salman and Kangna. He says, all is well between the two.