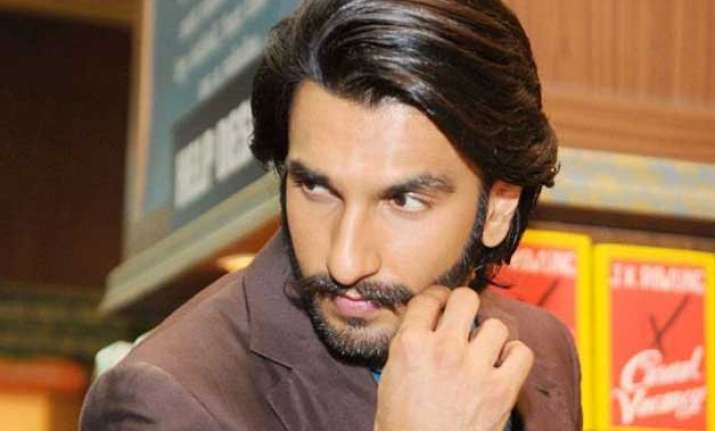 New Delhi: Bollywood actor Ranveer Singh is a happy camper. The actor is known for his hot looks and his acting skills. His phenomenal performance in his recent release 'Bajirao Mastani' also starring Deepika Padukone and Priyanka Chopra, won him accolades from every corner.
Apart from being talented, the way he dresses himself also makes it to the tabloids. 
The actor is often mocked upon for his quirky dressing sense. But this time Ranveer has come up with the most befitting reply for all his haters.
"If I'm wearing bright colours, does it mean I want attention? I'm not wearing it for others. I like those prints and I enjoy wearing colourful shit. Even when I'd wear the school uniform that 20 other kids were wearing, I'd be the centre of attention", Ranveer was quoted saying to a leading daily.
He further added, "Do you remember this Eminem song, The way I am'? It says, I am the way I am. If I wasn't, then why would I say I am?' Everything they write about me is true to some degree. Having said that, I don't subscribe to tags people assign to me. I have a strong belief that our flesh and bone is all mortal. What we really are is souls... the energy that we actually are, is infinite. If something is infinite, then I don't think it is important to put names and tags for the convenience of one's own cognition. If you say Ranveer is quirky, eccentric and energetic, it becomes the definition of who I am... But I'm too complex, too layered to be just that."
Ranveer Singh is walking on air after winning the Best Actor award for 'Bajirao Mastani' at Screen Awards 2016. Though he shared the award with Amitabh Bachchan, it did not lessen his happiness.