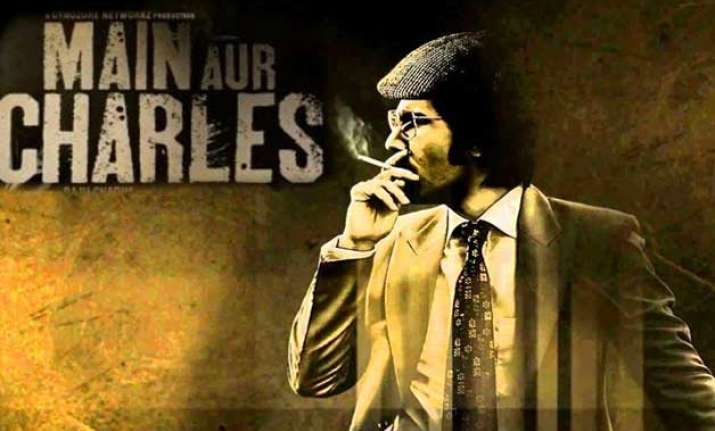 Cast: Randeep Hooda, Richa Chaddha, Adil Hussain
Director: Prawaal Raman
Star: *** (3/5)
When a lady psychologist is told to read the mind of the hardened criminal Charles, following the session, she comes out deciding that she needs a divorce.  That is the level of deception the anti-hero of the film uses to manipulate even trained professionals.  
The anti-hero as described in the beginning of the film as brutal, hypnotic, intelligent-- befriends his targets by helping them in adverse conditions which were in fact planned by him.
The film traces Sobhraj's infamous prison break of 1986 and depicts the accounts of his accomplishes in the crime. As top cop Amod Kanth (Adil Hussain) investigates the case, he finds himself alone who is not smitten by this enigmatic killer
Needless to say, Charles lived a life of luxury even in Tihar, throwing parties, bedding women, watching Hollywood flicks in jailor's ward.
The film has a fare dose of sensuality as you will see Charles bedding prodigious number of women who are enchanted with his seductive French accent and irresistible good looks. As Mira (Richa Chadhha), a law student hopelessly in love with Charles, says-whenever I see him, I feel like having sex with him.
Main aur Charles runs in non linear sequences depicting different periods.The last 45 minutes of film is especially gritty when our top cop gets better of the Anti-Hero.
Cinematographer Anuj Rakesh Dhawan deftly captures the exquisite beaches of Goa. The background score by Aditya Trivedi was pretty average except the old classic Jab Chaye Mera Jaadu (remixed for this movie).Also the Director successfully recreated the now forgotten Hippie era of 70s and 80s.
However, in his bid give Main aur Charles the feel of a sleek Hollywoodish crime thriller, Director Prawaal Raman spilts the film in fragments that only creates confusion. Moreover, the tardy documentary footage of his exploits works against the film.
Hooda underplays his role with such ingenuity that you would be non-plussed whether to hate or love this anti-hero, but his portrayal never seeks sympathy and gives nuanced performance as Charles. Adil Hussain excels in the role of hot headed top cop.He brings out a certain vigour to his characters that makesit impossible to take eyes off him.  Richa Chadha latest avatar as Mira is ok but she is not cut out for such roles.
Here is the trailer of the film