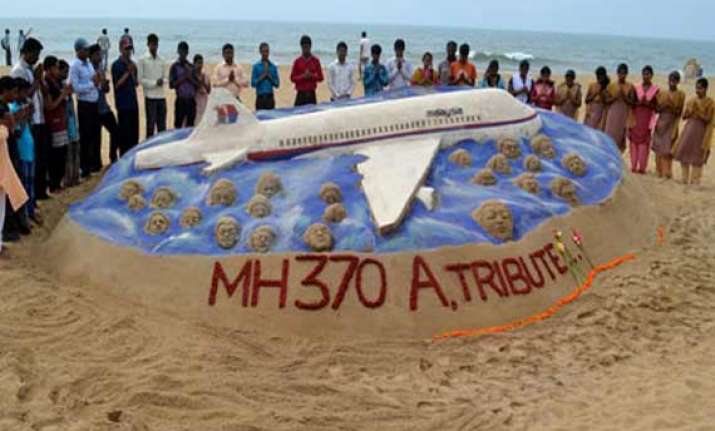 Bhubaneswar: Sand artist Sudarsan Pattnaik Tuesday paid tribute to the passengers and crew members of the lost Malaysian airliner by creating a sand sculpture on the beach of Puri, his home town in Odisha.
Pattnaik said he created a 15-foot-long aeroplane by using about five tonnes of sand.
A large number of students and tourists visited the sculpture and paid their tribute by placing flowers near it, Pattnaik told IANS.
Citing new satellite data, Malaysian Prime Minister Najib Razak announced Monday that flight MH 370 crashed into the Southern Indian Ocean, with no survivors.
"It is sad news. As an artist, I created the sculpture to pay my tribute to MH 370, its passengers and crew members," said Pattnaik, who has been conferred with the Padma Shri this year, the fourth highest civilian award in India.
He has participated in more than 50 international sand sculpture championships and festivals across the world and has won many prizes.