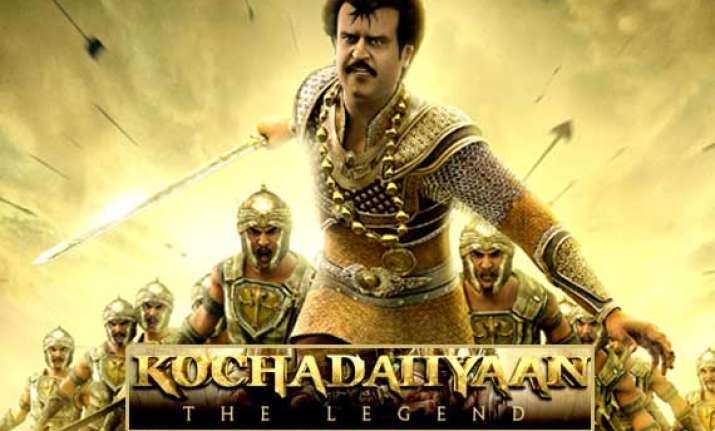 Debutant director Soundarya R Ashwin, who achieved proficiency in graphic designing, has been able to fill her efficiency into the motion picture in Kochadaiiyaan but expecting it anywhere near Hollywood's classic Avatar and Tintin would be unwise.
Ratings-**1/2
Stars- Rajinikanth, Deepika Padukone, Jackie Shroff, Sarath Kumar, Aadhi
Director- Soundarya R Ashwin
Music- A.R. Rahman
The periodic tale, which is garnished with romance, action and decent screenplay, looks an honest  attempt by Soundarya but it isn't extraordinary considering the much hyped India's first 3D motion capture format.
While you witness this periodic drama with the thought of superstar Rajinikanth in your mind, knowing it's not be his physical appearance on screen, there is a made-up likeability for the flick. It's alright being a Rajinikanth fan but inappropriate for those who are just looking for two and half hours of entertainment.