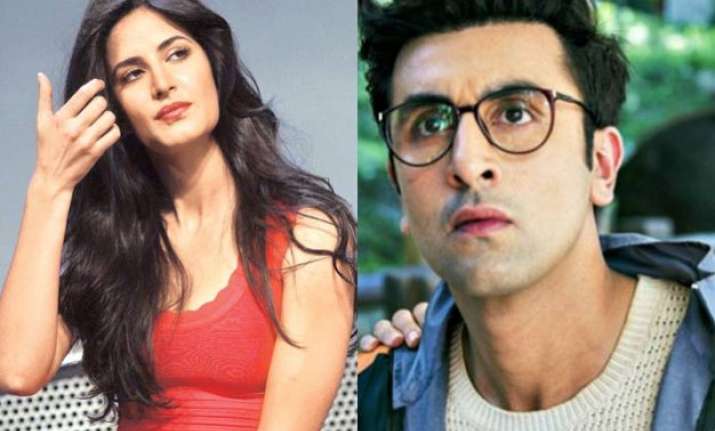 New Delhi: Ranbir Kapoor and Katrina Kaif's break-up continuous to remain the favourite topic of the tabloids. The unforeseen split called for many queries right from the reason behind it and how the two are going to tackling it.
One more toppled query was the future of their upcoming movie Jagga Jasoos. The movie, co-produced by Ranbir Kapoor, has been in the making from two years. And now the split of RK-Kat has further delayed the shooting, causing more troubles for Ranbir Kapoor.
While everyone is guessing how the ex-couple might be feeling working together, Katrina Kaif has come out in open to answer. 
In an interview by a leading daily, Katrina was asked about the status of Jagga Jasoos and how will it be for her to work with Ranbir post break-up.
To which she replied, "This, I think, is a personal question because you are trying to assume my status. So, I would only like to say that my personal life is personal. And Jagga Jasoos is a wonderful film and Inshallah, it will turn out well."
Katrina, further, was also quizzed on why she shies away from speaking about her relationship in public. To this, Katrina had an intelligent answer too.
"It takes me two lines to say 'I don't talk about my personal life', but if I start speaking about it, I will have to say 10 sentences, or maybe 20 or two pages to discuss each and every situation as it comes. It is for this and many other reasons that I choose to not discuss it at all," she said.