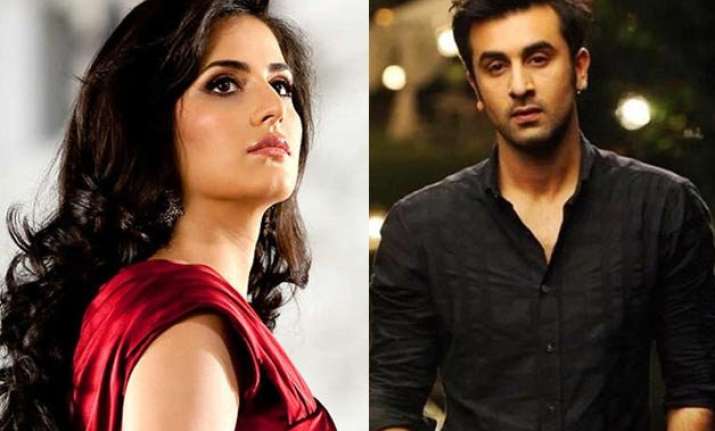 New Delhi: It's been a couple of days that the B-town was rocked with the news of split between the most adorable couple of the industry.
Yes, we are talking about Ranbir Kapoor and Katrina Kaif.
By now, everyone is pretty sure the couple has finally broken up and this is what everyone is talking about and speculating the 'actual' reason of the split.
Infact, the respective ex-flames of both Ranbir and Katrina too faced the blame game for their break up.
But according to the recent reports, Ranbir and Katrina didn't break up. Infact they just had an argument and have patched up a couple of days later.
Surprised?
Well, if the gossip mills are to be believed the couple has been spotted together and they were pretty much normal, happy and warm.
According to the media reports, a source revealed, "The couple had fought during the shoot of 'Bombay Velvet' also when Ranbir was shooting in Sri Lanka and Katrina was shooting for 'Bang Bang'. But Katrina had gone to meet Ranbir to Sri Lanka and the couple had sorted their differences. Ranbir and Katrina shot for 'Jagga Jasoos' for three days at a studio and were absolutely fine with each other. They are mature individuals in a relationship and will fight and love like any other couple. This time it was blown out of proportion and people said that they broke-up. The truth is that it has happened before also."
The source also stated that the couple is completely chilled out together and were apparently hitting each other with chalk. Infact, as per the gossipmongers the couple has reportedly patched up after speaking to each other and sorting out their differences.
On the other hand, there are reports that contradict the buzz saying that the now ex-couple Ranbir-Katrina are rather avoiding to face each other and are behaving completely professionally for their work commitments.
Well, we still wonder if Ranbir and Katrina have actually parted ways or it's just a misconception followed by some argument between them. Currently, they are shooting for their forthcoming movie 'Jagga Jasoos' which is helmed by Anurag Basu and is expected to hit the theatres in June this year.