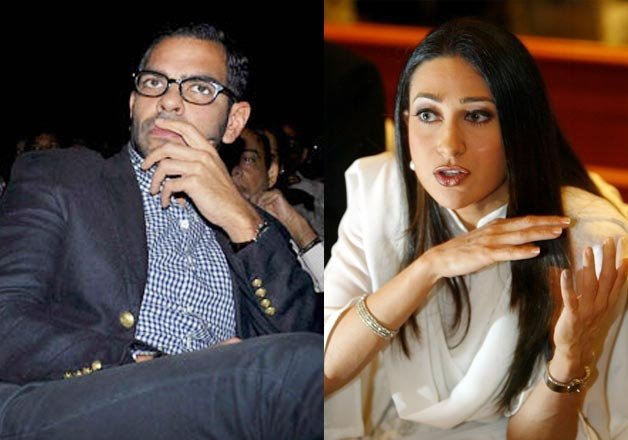 New Delhi: Bollywood actress Karisma Kapoor is making to the headlines these days. Unfortunately, this isn't because of her professional but instead, it's her troubles married life that is bagging the limelight.
The actress had married her childhood friend Sunjay Kapur, a Delhi based businessman, in September 2003.
However, love soon lost its way between the couple and Sunjay-Karisma got separated.
In fact, the couple has filed a divorce case as well.
However, looks like things are turning nasty between Sunjay and Karisma, as the diva has now reportedly filed a dowry case against her husband.
Speaking about the case, Karisma Kapoor's lawyer Kranti Sathe stated, "It's not a dowry case. It's a case of harassment and this case is completely different from the ongoing divorce case. This doesn't even come under family court. It's in the magistrate court. She is not claiming anything for herself."
"It is basically for the settlement of children (son Kiaan Raj Kapoor and elder daughter Samiera Kapoor). She basically wants to protect her children," Sathe added.
On the other hand, Karisma revealed in her petition that Sunjay has been residing with another woman and her child in Delhi.
As per the media reports, the petition stated, "He was residing with another woman in Delhi with that woman's child while still being married to her (Karisma)".
Earlier, Sunjay had accused the 'Biwi No.1' actress of marrying him just for money. To this Karisma's father Randhir Kapoor had replied that Kapoors don't need to run after anyone's money.
Now we wonder what Sunjay has to say about this new case against him.