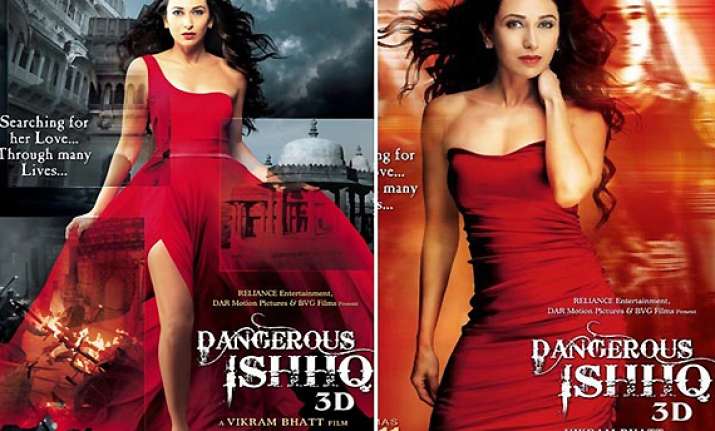 Mumbai, Apr 7:
Bollywood actor Karisma Kapoor, 37, never forgets to obliquely remind Vidya Balan that she did women-centric roles almost ten years ago.
Introducing the first looks of her forthcoming film Dangerous Ishq, Karisma said, "To be honest, I find women-centric roles interesting. But I want to remind you I had done such roles in Biwi No.1, Fizaa, Zubeida and Shakti, almost ten years ago.
Karisma is back after a nine-year sabbatical. She left Bollywood in 2003 after her marriage to Sanjay Kapoor and has two children.
"I always feel a good artiste and a good script always get viewers. I don't think it's a fluke. If you are a good artiste, you get good scripts. It's a nice thing that this is happening now too."
Dangerous Ishq directed by Vikram Bhatt is a 3D film in which Karisma essays the role of a supermodel.
Model-turned actor Rajneesh Duggal is also in the film. The film hits the screens on May 11.