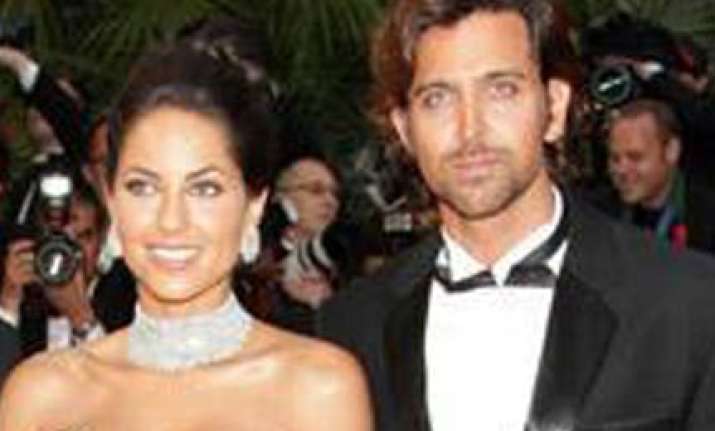 Bollywood star Hrithik Roshan slapped co-star Barabra Mori in the film Kites as it was part of a scene, says a media report. Talking to a daily about the Hrithik-Barbara chemistry, director Anurag Basu recalled a humorous event, "We were doing an intense scene which had a long dialogue. Towards the end, Barbara was supposed to slap Hrithik. We okayed the scene.
But Barbara asked me if it was possible to do a retake, because she wanted to slap Hrithik again. It was a prank, but I decided to play along. Duggu was very surprised when I told him we'd do the scene again because I'd already told him the earlier take was fine."Hrithik somehow got the whiff of it and towards the end of the shot he turned around and slapped Barbara.
"Barbara was shocked because just as she was about to slap him, Duggu ducked and slapped her instead. Then she realised that Hrithik had seen through her prank and everyone on the sets burst out laughing," added Anurag with a laughter.