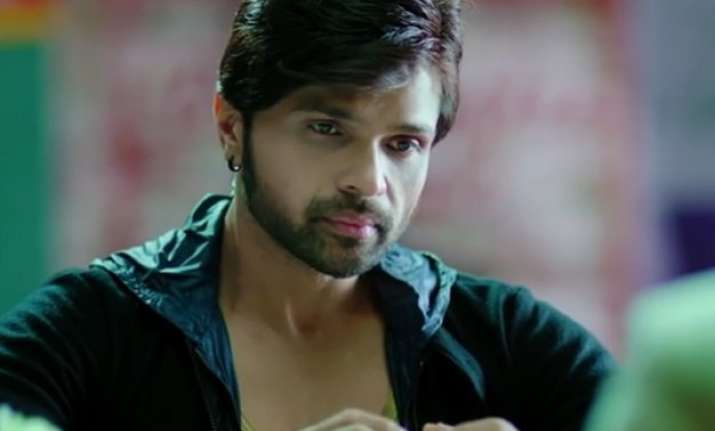 New Delhi: Himesh Reshammiya is trying something which is bound to garner criticism for him, acting. With a huge pomp and show, he released the trailer of his upcoming movie 'Tera Surroor'. As expected, the trailer wasn't liked by the 'niche' cine goers.
On social media, while many wished he should have pulled the trigger of the gun he was holding in the poster, others asserted that it was boring. Even Himesh flaunting his lean body did not earn him good points in the report card.
However, may be critics are a bit too harsh on Himesh. He once sat on a throne where he was every filmmaker's favourite, and every music lover's best friend.
Before, we slam him for making nonsensical movies; allow us to highlight the 5 biggest achievements of him.
1. 'Aap Ka Suroor' is still the highest selling music album in Indian music history. He had debuted with T-series album and the 'Suroor' wave had gripped the entire nation.
2. He is the first Indian to perform at Wembley Stadium of London. The football stadium saw a full house when Himesh performed there in the year 2006.
3. Surprising as it may sound, his first movie, 'Aap Ka Suroor' was one of the biggest hit of 2007. It grossed around Rs 240 millions.
4. While Himesh might not be the best actor Bollywood has, he manages to rope in the finest actors for his movies. Take for example, The Xposé, which has Irrfan Khan in a pivotal role. His upcoming movie, Tera Surroor 2 has established names from Bollywood including Naseeruddin Shah, Kabir Bedi and Shekhar Kapur.
5. Many would argue that in his journey to become Jack of all trades, Himesh is becoming master of none. This happens to be untrue. He has succeeded as a music director, producer, singer and distributor. In fact, one of his movies 'Kajraare' is the first Hindi film to be shot in Petra (which is regarded as the 'Eight Wonder' of Earth).