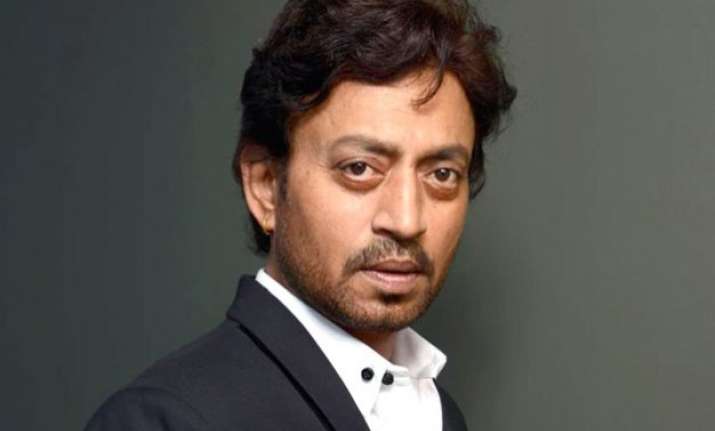 New Delhi: Times are changing in the Hindi film industry and it can be rightfully said that actor Irrfan is one of the major game changers. At a time when Bollywood's gist were three Khans viz Shah Rukh Khan, Salman Khan and Aamir Khan; another Khan emerged who defied the rules.
From leaving his conservative Jaipur home to go to the National School of Drama (NSD) in Delhi to being one of the most sought after actor around, Irrfan Khan has turned his life around.
In an industry, where a Godfather, handsome face and jaw dropping physique, are demanded as pre-requisite to make it big; Irrfan has definitely carved his own niche. It is hard work which has made him the name with which Hollywood biggies relate Bollywood.  
The chameleon actor broke records when his Hollywood movie Jurassic World made Rs 3000 crores on the first day; something which is impossible for many to achieve. Irrfan is currently working in Hollywood movie 'Inferno' along side Tom Hanks.
As he turns 49 today, we take a note of 5 of his memorable performances, which made us want to give him a standing ovation.
Maqbool: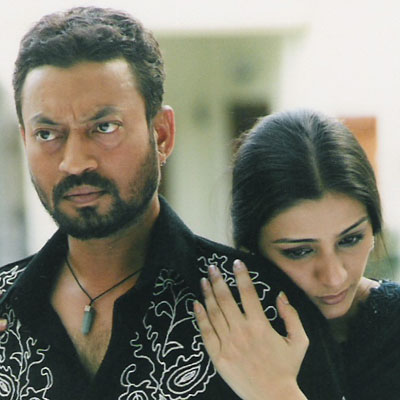 Vishal Bhardwaj's adaptation of William Shakespeare's Macbeth, Maqbool had Irrfan in the titular role. As an ambitious, ruthless sidekick in a Muslim gang, Irrfan garnered loads of praise for his performance. The helmer brought out the best from Irrfan and this 2003 movie served as a proof that he is on way to deliver more classic acts like these.
Paan Singh Tomar: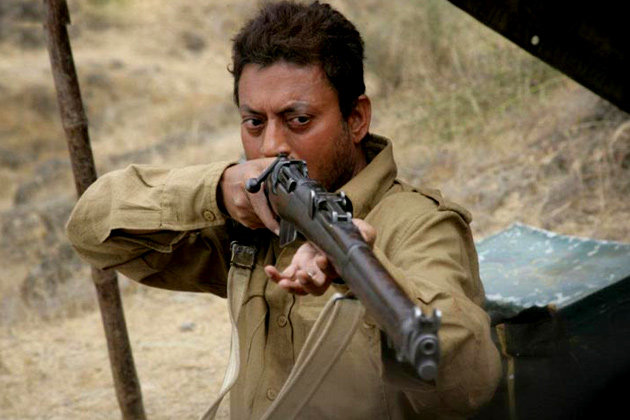 It was this 2012 movie directed by Tigmanshu Dhulia, based on true events which earned Irrfan National Film Award and the Filmfare Critics Award for Best Actor. The movie traced the life of an athlete turned dacoit and Irrfan did a commendable job in portraying it. His impeccable acting blended drama, humour and tragedy in away which broke all the standards of a sports film.
The Lunchbox:
This Ritesh Batra directorial received a standing ovation and positive reviews at the 2013 Cannes Film Festival. The film illustrated the love story between the unlikeliest of people in an old fashion romance, through exchange of letters. Irrfan as Saajan Fernandes, grew with the film, from being an introvert only living in his space to falling in love with a woman he never saw. Through his letters, we saw Irrfan's sensibility in understanding the world. Irrfan's acting was so well appreciated that it was after this movie that many thought of him as one of the rare Bollywood stars with international appeal.
Life In A Metro: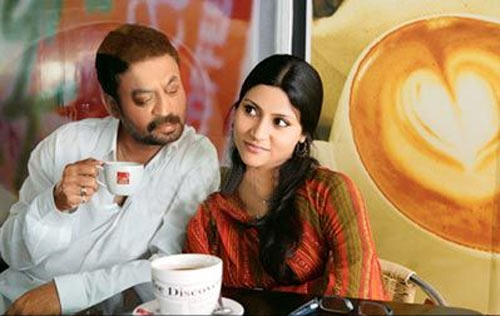 Before this 2007 movie directed by Anurag Basu, Irrfan was seen as a serious actor only who rarely did commercial movies. But, he broke the clichés surrounding him with this one in which he played Monty. Despite the presence of a stellar cast, Irrfan did not fade away. Hs character understood the complexities of life and also the fact that life is worth spending with a touch of humour in it. It is for this movie that he won the Filmfare Awards for Best Supporting Actor.
D-Day: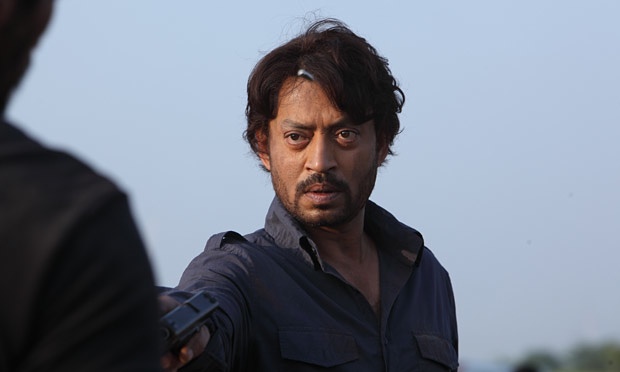 In D-Day, the 2013 release directed by Nikhil Advani, Khan played the role of a RAW agent Wali Khan. Though, the movie did not break many records at the box office, it opened to positive reviews. As an undercover agent, Irrfan won hearts which is what made this movie a high-octane thriller.