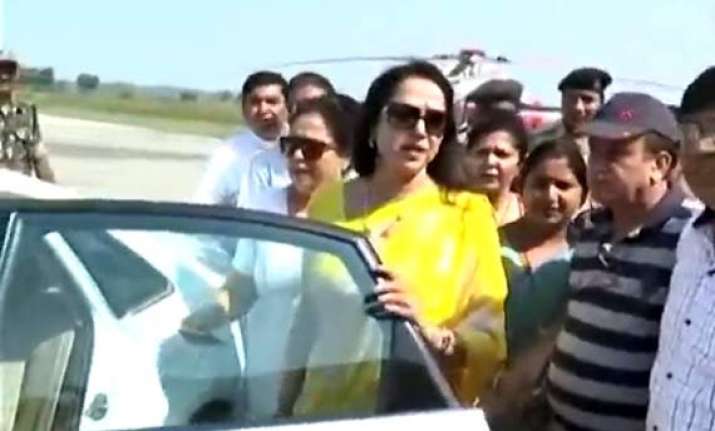 We do understand every individual has a way of taking things along, but that doesn't mean throwing away tantrums just for the sake of it.
This video, ostensibly taken during one of her Lok Sabha election campaign, shows Bollywood actress and BJP MP Hema Malini's true colors off-screen.
Her utter disdain for the organizers and the smugness on her face is quite visible in this video. To start with, she literally refused to sit in a sedan, and later rudely asked for an uninterrupted journey to the election rally.
Now, we wonder how she would have reacted over Dhanno's (remember Sholay!) starry tantrums on sets! Of course, the animal also has in her kitty huge popularity recorded post movie's release until now, thanks to such an epic role.