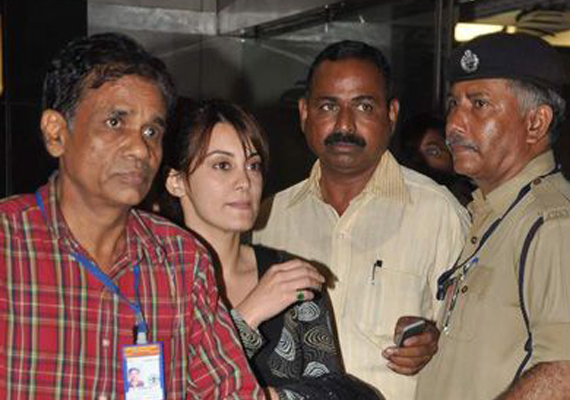 Mumbai, Mar 30: In a relief for Bollywood actor Minisha Lamba, Bombay High Court today stayed the auction of her gold and diamond jewellery, seized by the Customs at the Mumbai international airport in May 2011.
The division bench of Justices D Y Chandrachud and M S Sanklecha stayed the auction notice issued by Commissioner of Customs, Chhatrapati Shivaji International Airport, and directed the actor to approach the appellate authority.

The auction notice has been stayed for two weeks. Lamba was stopped at the CSI Airport on May 18, 2011, after arriving from Dubai. The Customs recovered undeclared jewellery and dutiable goods from her luggage.

The Customs valued the jewellery at Rs 30 lakh, and dutiable goods at Rs 54,000.

A show cause notice was issued to the actor on July 19, 2011, asking why the jewellery should not be confiscated, and penalty should not be imposed.

A final order was passed on December 7, saying that the jewellery will be confiscated. The order said that she could redeem the goods on payment of Rs 3 lakh within 30 days. On the dutiable goods, duty of Rs 29,000 was sought, in addition to penalty of Rs 10,000.

In addition, fines of Rs 90,000 and Rs 5,000 were imposed on the confiscated jewellery and dutiable goods.

Lamba's lawyers today informed the court that an appeal was filed before the Commissioner of Customs, Appeal, on January 27 this year, and authorities were requested not to auction jewellery till the appeal was heard.

But still, on January 31, 2012, the actor came across a public notice declaring auction, so she moved the High Court.