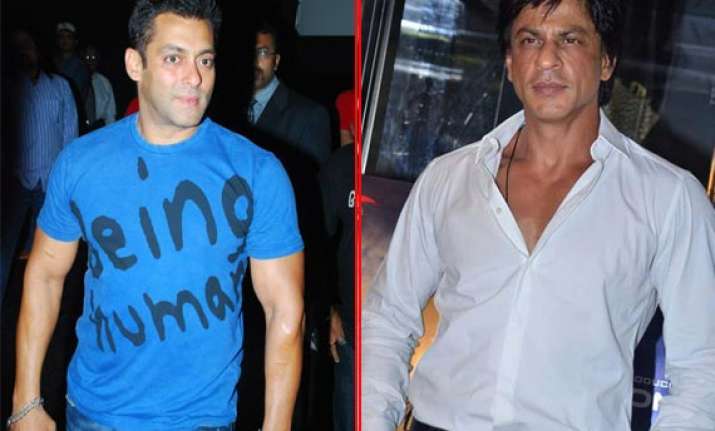 Meerut, Aug 11: A cleric in Meerut Qari Shafiqur Rehman during his Eid ul Fitr sermon to believers on Friday advised them not to name their children after Bollywood stars Salman Khan and Shahrukh Khan.
In his khutbah (religious sermon) after Eid prayers, Qari Shafiqur Rehman said: "These Bollywood actors release films on Eid  to earn money during the festive season but never contribute anything  for the betterment of the community."
The cleric said, the name of a person makes an impact on  his personality and thinking. "Therefore, I advise parents to choose their child's name for its meaning."
Qari Shafiqur Rehman said, Salman or Shahrukh Khan should not be role models for Muslims.  
Shahrukh Khan released his latest movie Chennai Express on Eid, while Salman Khan had been releasing his movies Dabangg, Wanted, Bodyguard on Eid.
Salman runs an NGO Being Human which gives aid to the needy. He even sent water tankers during the summer drought to several districts of Maharashtra this year. Similarly, Shahrukh Khan has been carrying out philanthropic activities, but the cleric obviously overlooked them.