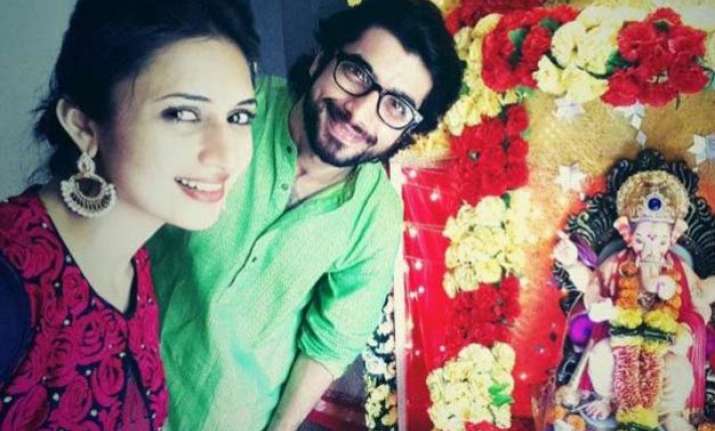 New Delhi: Telly town's hit actress Divyanka Tripathi is rumoured to be on a row of ditching her single life and settle with beau Vivek Dahiya. However, there has been no confirmation on this matter, from either Divyanka or Vivek, who also star together in the hit serial Yeh Hai Mohabbatein.
But, what Divyanka's ex boyfriend actor Ssharad Malhotra has to say to it, might just add fuel to these rumours. While speaking to a leading daily, Ssharad said, "I heard she's happy. I wish her all the best. I will always wish the best for her."
Divyanka and Ssharad met while filming the serial, 'Banoo Mai teri Dulhan' and immediately hit off. They started dating in 2006 but hit a rough patch 8 years later and called things off.     
Despite ending things, seems Ssharad has no hard feelings for Divyanka. He added, "If we happen to bump into each other at a party, social gathering or at any media event, I will definitely go and wish her or probably exchange pleasantries."
As it happens, post their break up Divyanka had said bitter things about Ssharad. On this he said, "It's a personal thing. Maybe she wanted to vent. But when two people are in a relationship, they have their own private moments. And, if for some reason, things don't work out, you can't just go around and speak your heart out to anybody and everybody."
Well, seems Ssharad has handled the entire break up thing really well and Divyanka too has moved on from the heart break. We wish well to both these actors.