Follow us on New Delhi: The 75th day in the Bigg Boss 8 house begins with the announcement of elections.
Pritam gets a letter which states that he can choose on person of his own choice (including himself) and the other person can be chosen on the basis of the votes given to housemates for the captaincy task.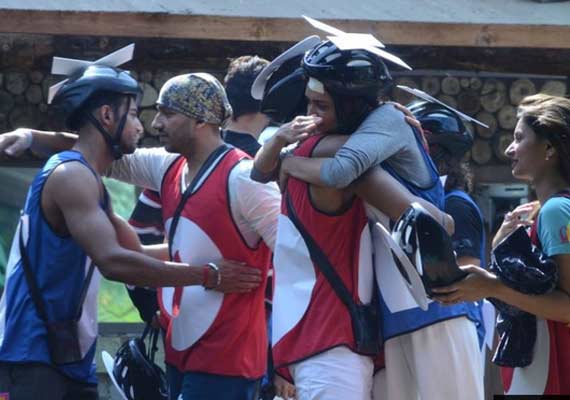 The housemates finally choose Karishma over Praneet (who was also one of the choices for captaincy role). Housemates are shocked, when Pritam gives his own name as the second contender for captaincy.
Laters Praneet asks Upen, why he did not choose, as he had promised him earlier. But Upen tells him that he had earlier promised Karishma, so his loyalty was more towards her. But Praneet refuses to buy his words, as a result Upen shouts at him and says that he's happy that Praneet did not win the captaincy nominations.

Meanwhile Pritam justifies to Karishma and Ali that why he chose himself as a contender for the captaincy task. He says that he and Karishma are considered unworthy in the house; hence he was left with no choice.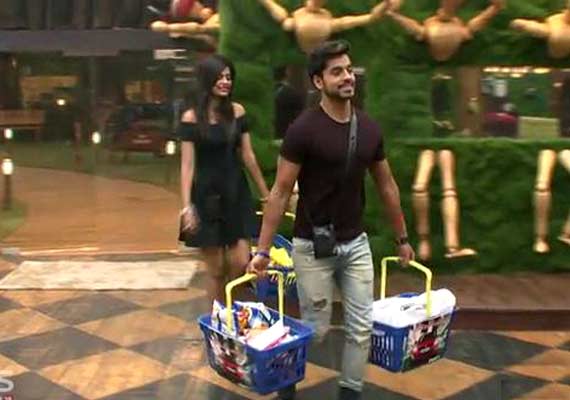 Here Puneet is shown telling Gautam how selfishly Pritam chose himself over others to be the contender for captaincy. Gautam decides to choose Karishma for captaincy and says that nobody in the house can be trusted.
The contenders for captaincy - Karishma and Pritam are given a task called Tic Tac Toe in which they have convince members of the other team to join them.
Housemates choose Karishma and she is declared the new captain. She was also shown giving warm hugs to her supporters.
Later, Bigg Boss gives a golden chance to Gautam and Sonali to shop for week's groceries in a mall. Sonali is seen quite happy about it but Gautam appears unfazed. Other housemates are jealous of the duo for getting such an opportunity. Sonali and Gautam dress up and leave for shopping in a new care.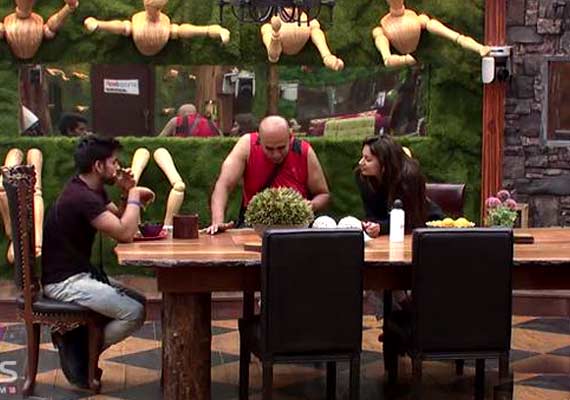 They reach Hypercity Mall and head to the supermarket to shop for groceries. As a condition, the two are supposed to ask the shoppers around to pay for the things they want to but. Gautam charms the shoppers whereas Sonali also manages to convince few people.
In the time frame of 15 mins, Gautam and Sonali manage to buy sufficient stuff for the week. Housemates are quite happy with Gautam and Sonali's shopping.
At the dinner table, Gautam tells Puneet and Dimpy how Sonali was trying to hit on him as she is worried that she will be voted out this weekend. Puneet and Dimpy make faces on hearing about Sonali's actions.