Follow us on New Delhi:Bigg Boss 8 Day 46 started with the surprising entry of Puneet who was expelled from the house following his violent behaviour towards co-contestant Aarya.
Bigg Boss declared that Puneet will have to remain imprisoned inside the house till this week's eviction and the decision of letting him back in the game will be based completely on the audience. However, his entry in the show upset all except our very own lovable P3G gang and Sonali.
Puneet even claimed that Ali is the one who is instigating everyone against him. The episode remained dedicated to the groupism in the show and it came out quite interesting to watch all Puneet, guatam, Pritam and Praneet eating together and calling their group 'Hum-nivala' and then elaborating on themselves as 'bade kaam ke bandar.'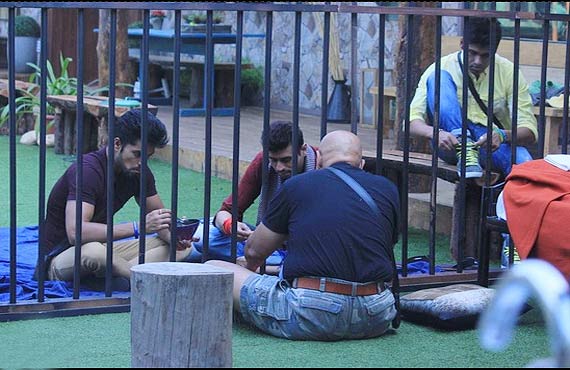 In the special right given to captain Upen, he was asked to nominate two names for the captaincy the coming week and Upen picked Diandra and Pritam. After a voting process, Diandra was mutually decided to be the next captain of the show.
Aarya, who showed disagreement over Puneet's re-entry in the house, was called by Bigg Boss in the confession room. The man who seemed furious over the issue looked calm after the conversation and agreed to abide by the Bigg Boss' words.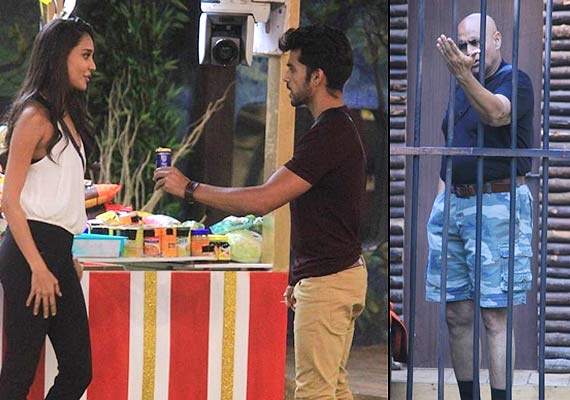 Later, the entire house delved in the colours of fun with the arrival of hot Lisa Haydon in BB8 house to promote her upcoming The Shaukeens. Lisa added a lot of entertainment in the episode and also coordinated with the housemates for their luxury budget.
She managed to take over the luxury items through her 'The Shaukeens' shop, and sold a few products to the housemates after making them do certain fun tasks. In the tasks assigned, Gautam impressed the lady and won a special opportunity to have Urza drinks apart from the products that he asked for.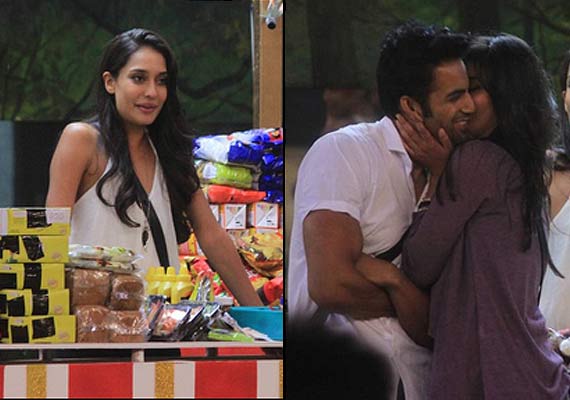 He even made sure to keep entertaining the audience with his presence as he asked for a few 'hawan samagri' from Bigg Boss to remove the negativity prevailing in the house.
What also stroked us as an audience was Diandra's careless attitude when Gautam asked the captain to let the kitchen team know that putting stinky materials inside the kitchen is not something justified.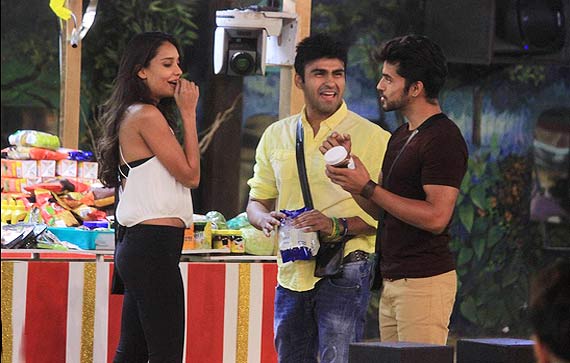 Diandra instructed Gautam to point out the names if ever he has seen someone putting such unhygienic items in the kitchen as no one takes the responsibility or otherwise remain silent over the issue.
The episode ended showing quite a warm feeling between P3G and promised for an interesting Day 47.
In today's episode, two sizzling wild card entries will start their voyage in Bigg Boss 8.
Watch out!