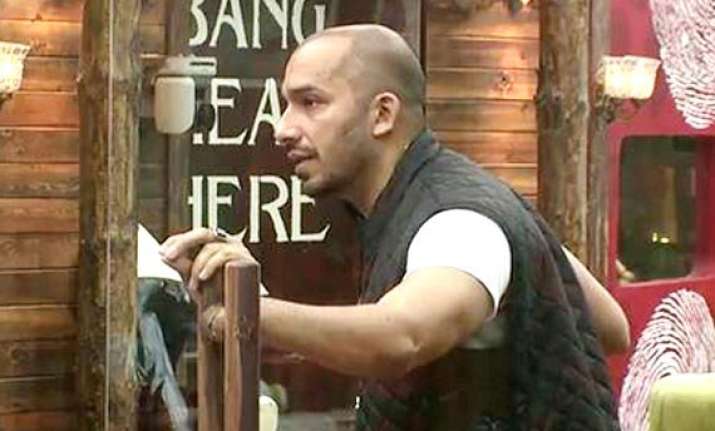 New Delhi: The day 26 of Bigg Boss started as usual but peace doesn't remain long in BB house.
On the second day itself, Ali set the record straight! He wanted to shuffle the tasks for all the housemates so that they come out of their comfort zone.
As a result, he removed all the women from the kitchen area and asked Aarya and Upen to take charge of kitchen for a day. Look at how horrified Aarya looked!
Karishma, Diandra and Soni were given the garden area and wash room to clean, they were in separate teams, but when Ali caught them spending time on their personal beauty, he lost his cool and asked them to stop it right away and get back at work!
Bigg Boss announced it to be the judgment day for the housemates and asked Ali to grant wishes of one of them. He was also given the authority to punish one of the housemates.
Ali granted Upen's wish, because he thought that Upen did all the duties and tasks given to him very deligently and never argued. Upen had wished for a regular supply of his protein shake, which was granted by Ali!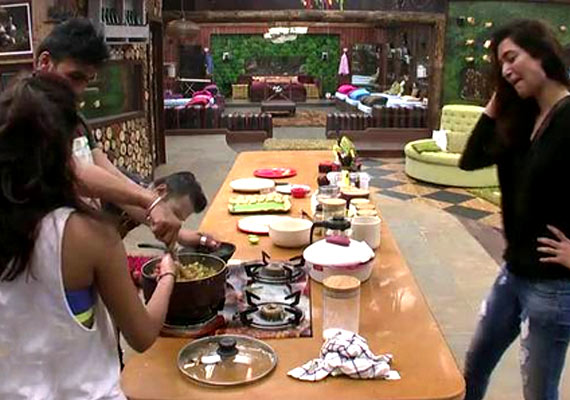 Now, it was the time for announcing the housemate who would be punished and Ali named Karishma. He wanted to punish Karishma because she kept entering in the kitchen even after being told not to entertain or help the kitchen team.
As per the punishment, Karishma was supposed to be invisible. Housemates had to pretend as if she did not exist for them, while Karishma had to distract them.
Ali was upset because the housemates were not doing their task responsibly. He called Minissha and Soni outside and punished them for not cleaning the pool when they were given this task.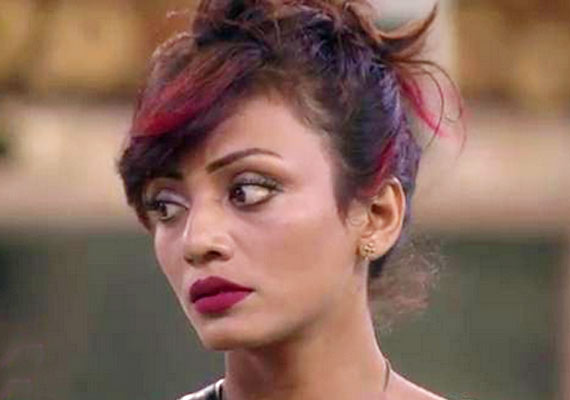 Soni and Minissha were disgusted to see an army rule being put on them. Soni said she felt like as if she was in the school.
Soni and Minissha got punished because Ali had seen Gautam cleaning the pool, while it was not his job. Later, he also punished Gautam for jumping into someone else's job.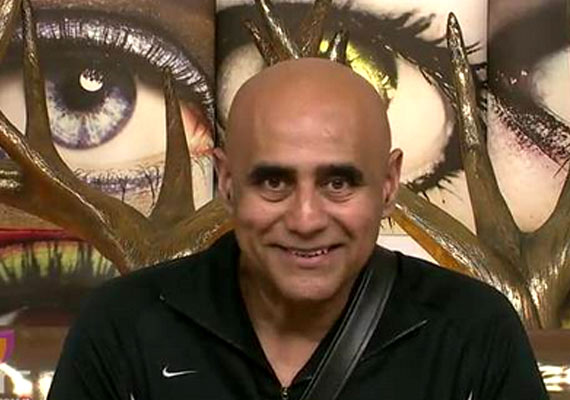 Bigg Boss called Puneet in the confession room and asked him the reason for keeping a low key profile today. To which, Puneet said that he wanted to wish his daughter for her birthday tomorrow.
 Bigg Boss not only allowed him to send a personalized message for his daughter but also, surprised him by playing his daughter's special message for him. Later in the evening, Bigg Boss announced the Cardekho task for the housemates.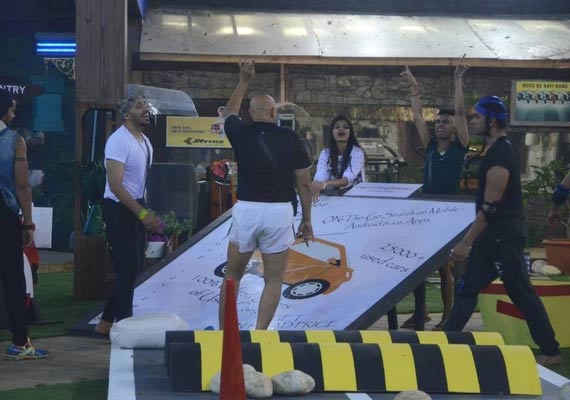 Launching the Cardekho.com task, Bigg Boss divided the contestants into two teams, Team A consisting of Upen, Puneet, Ali, Karishma, Minisha, Sonali and Sushant, and Team B comprising of Arya, Praneet, Gautam, Pritam, Soni and Natasha.
The task required, two members from each team to participate, where they were to maneuver a cardboard cut-out of a car through an obstacle course, while being blindfolded as the other contestant gave them directions.
Following this, they were to assemble a jigsaw puzzle, which highlighted the different features of Cardekho.com. While Upen (blindfolded) and Puneet led Team A, Team B was led by Arya (blindfolded) and Praneet.
As the task ended, the hardworking contestants made their way to bed to get some well-deserved sleep. But some of the housemates continued to sit together and discuss about their infamous captain, Ali Quli Mirza.
Diandra refused to listen to any impractical and forceful thing that Ali said, while basking under the glory of being the captain. Housemates supported Diandra and cheered for her audacity to put her point forth.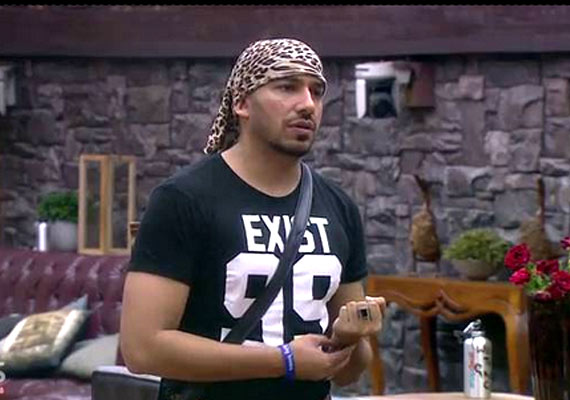 But the eventful day did not end here, rather there was a serious tension in the house when Ali and Dianrda got loggerheads. Ali wanted to punish Diandra but Diandra thought he was being bossy rather than being a captain!
Not many housemates seem to be pleased with Ali and if he continues the same attitude, we are sure he will be on target from next week.