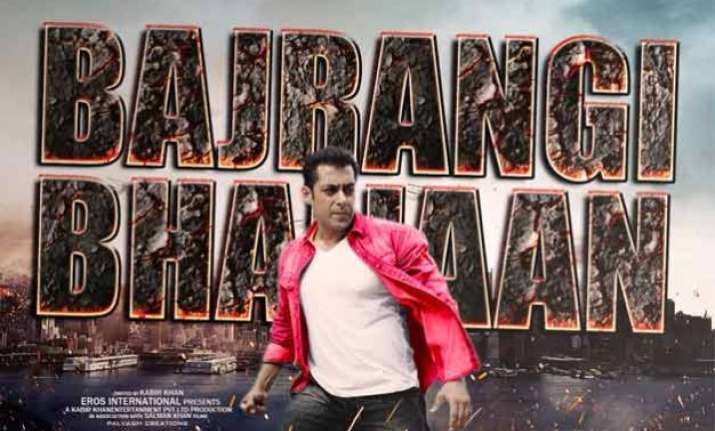 The most anticipated film of the year, Salman Khan starrer Bajrangi Bhaijaan will hit theatres this Eid on July 17. Laden with Indo-Pak angle in the story, Salman's starry appeal, Kareena's infectious charm, little Harshaali's innocence and Nawazuddin's rapt comedy, "Bajrangi Bhaijaan" is expected to break box office records.
Expectations from this Kabir Khan directorial are sky high as it is touted to be the biggest film of the year even before its release.
Here are a few reasons why it is different from Salman's other flicks
1) Nawazzidin siddqui will be playing a Pakistani Journalist in the film and his character is said to be inspired by Chand Nawab a real life journalist from Pakistan. Nawazuddin has the same leisurely gait facing the camera, the same lost, disgruntled look, and ends it with the annoyance that had made Chand Nawab a rage on the internet. Nawab got famous after this unedited video was uploaded by his colleagues, the video went viral on YouTube. Watch this hilarious video
2) Films' qawwalli  Bhar Do Jholi Meri sung By Adnan Sani has landed in a copyright controversy. The original rights of the song belonged to Abdul Samee Siddiqui, after the rights were sold to him by the heirs of the Sabri brothers in 2007. . A report on Mid-day.com quoted Amjad Farid Sabri as saying that T-Series had called them once to say they were considering using their qawwali in the film and he had said they could discuss it with them further.
 Here is the original song.
3) According to reports, Salman's character Bajrangi hails from a family of wrestlers buthe is not shown as one because he is hypersensitive to touch, whenever anybody tries to touch him, he feels ticklish and starts laughing. Also director Kabir Khan has said that Bajrangi will be the superstar's most charming screen character till date. We will have to see whether it surpasses the popularity of Khan's most adorable screen character, Prem which he had played in various family dramas.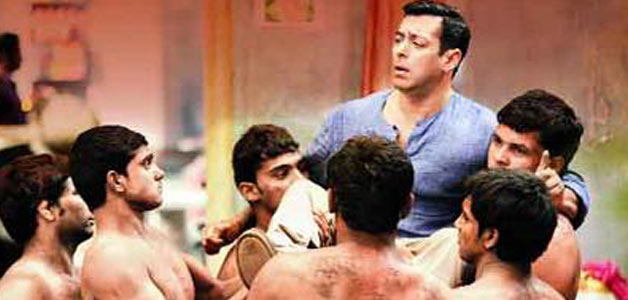 4) After shooting Bajrangi Bhaijaan in Kashmir, his first film in the beautiful valley, Salman was quoted as saying, "If you have not seen Kashmir, you have not seen anything', For Salman, "Switzerland has nothing better to offer by way of outdoor locales in comparison to Kashmir." According to PTI about 30 per cent of the movie was shot in the picturesque locations of Pahalgam and Sonamarg in Kashmir. Amazed by the beauty of Kashmir, Salman had also tweeted, "KASHMIR bahut AMEER in natural beauty... Maashallah Maashallah .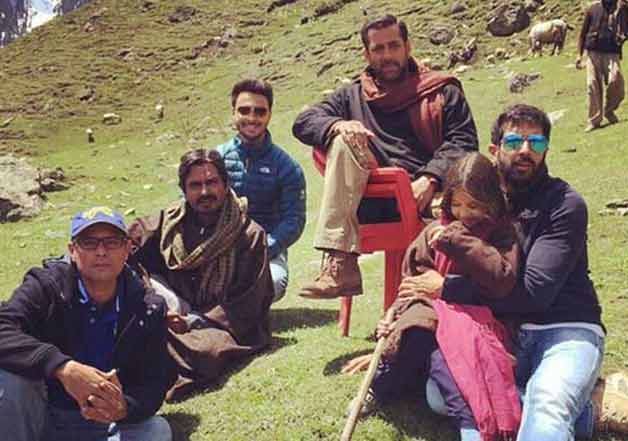 5) The story seems to be set in India and traces the protagonist's journey to Pakistan. The trailer starts off with the last thread of transportation being cut-off between the two countries. And whenever Pakistan is mentioned in Indian film it gets equal attention from both side of the borders for both reasons : love and hate but as far as the popularity of Salman's  is concerned, it transcend all kind of barriers. Here is the trailer of the film
6) Bollywood superstars Shah Rukh Khan and Aamir Khan were the first ones to release the first look of Bajrangi Bhaijaan on Twitter. Now, it is Salman's turn to reciprocate their friendly gesture, the actor will be hosting a special screening for the duo.  At the screening of his film, the actor mentioned that he wants to host a special screening for Shah Rukh and Aamir. He said that the duo was not in town and would certainly host one once they are back.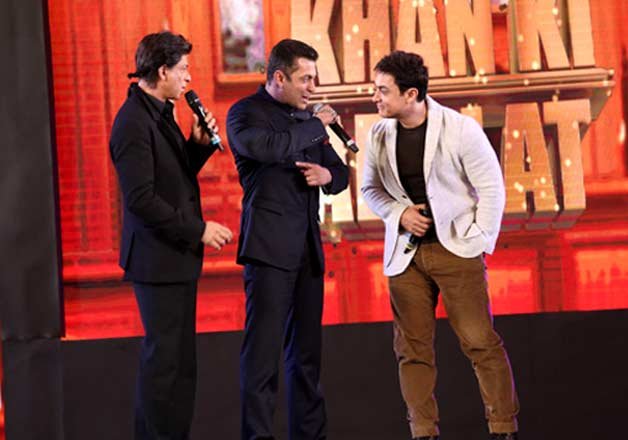 7) It is for the first time that Atif Aslam has lent his voice to Salman Khan. It is said that Salman himself recommended Aslam's name to music composer Pritam. The visuals of this song (Tu Chahiye) has been shot in Old Delhi.
8) The film courted legal trouble after a UP resident sent a legal notice to Salman and director Kabir Khan raising objections on the title and some scenes in the film stating that Bajrangi stands for a Hindu God and it can't be linked with Bhaijaan, and that it is hurting Hindu sentiments.
9) According a PTI report, Vishwa Hindu Parishad (VHP) and Bajrang Dal have raised slogans and have demanded that the film's title be changed as it hurts Hindu sentiments. The report further stated that the protesters have threatened to stop the screening of the film unless the title is changed. However it remains to be seen what action the makers of Bajrangi Bhaijaan will take.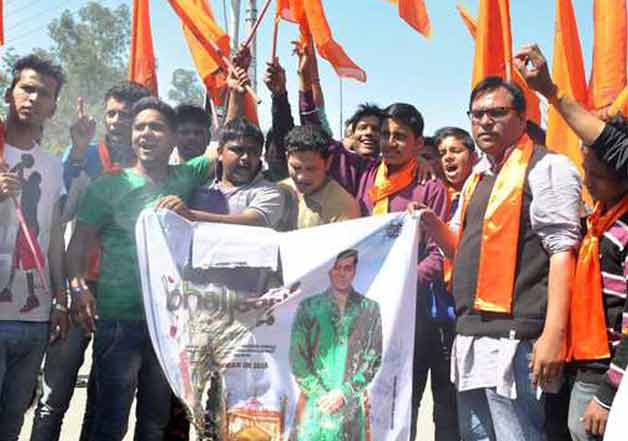 10) Not revealing the character of Harshaali' Malhotra is a well planned marketing strategy from the makers of the film.. According to sources Harshaali's role is pivotal to the film's story and so, it was decided by both Salman and director Kabir Khan that they will not divulge too many details about her.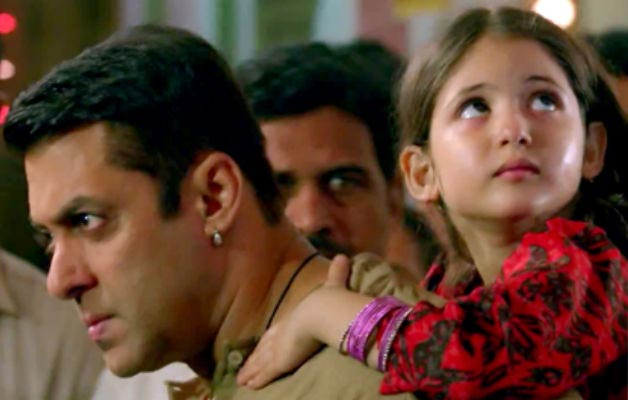 11) Salman launched a special Eid number for his fans on Friday evening, the new track Aaj Ki Party Meri Taraf Se" captures the apirit of   Salman was quoted as saying to a news agency that the song would not be a part of movie but they would consider adding it later depending on the response to the film,
12) Bajrangi Bhaijaan has become the first bollywood film on Indo-Pak theme to get a go ahead for a screening in Pakistan. Film has been passed by Pakistan's censor board with minor edits. Bollywood films based on Indo-Pak themes have faced trouble in the country and recently Salman's Ek Tha Tiger, and other films like Agent Vinod, Haider, Baby and Tere Bin Laden were red-flagged by Pakistan's Censor Board.
13) Bazrangi Bhaijaan : making of the teaser video
14) While most of Salman Khan's films are Hindi remakes of Southern films, e.g. Wanted and Kick, are adapted from South India flicks but Bajrangi Bhaijaan's story is completely unique and creatively unexplored.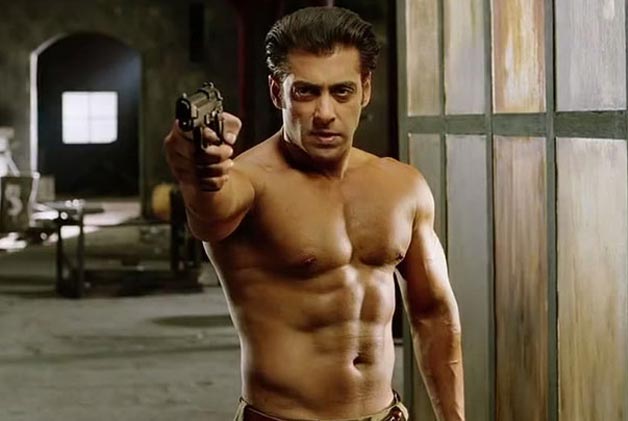 15) The 'Selfie Le Le Re' song will be Salman Khan's introductory song in the movie, it .also features actors dressed as the Hindu god, Hanumanji. A huge idol of the deity also features in the song. Apart from that, Salman Khan's character also wears a pendant in the shape of Hanuman ji's weapon, mace. According to a Bombay Times report, the song is choreographed by Remo D'Souza and stars 600 dancers.
 Given the hype surrounding the film, there is not much to say about its fate at the box office. Even if the critics find the film distasteful, it will still be a blockbuster and we all know why.