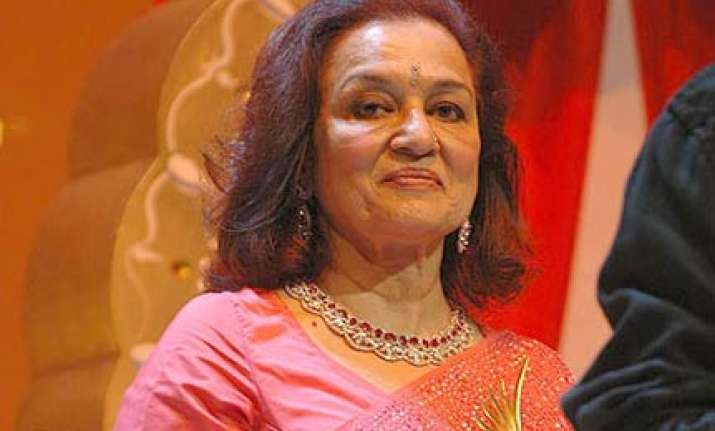 Mumbai: Police have booked former Bollywood actor Asha Parekh and film producer Sunil Shanbag under on charges of forgery and criminal breach of trust.
Tardeo police registered an FIR following a private complaint by art director Krishna S Singh before the metropolitan magistrate. ''We will file a report before the magistrate,'' said police.
Parekh said she was not aware of the details of the complaint.
The case is related to a labour dispute between Singh and her former employer, A Pattanaik, who runs a firm, Designworks, over her claim for Rs 2.05 lakh as dues.
According to the complaint, salary certificates paid to Krishna by Parekh's company Aakruti Productions and Shanbagh's Chrysalis Films were produced before the assistant labour commissioner by Pattanaik.
Krishna alleged that this was done to negate her claims. Krishna lodged a private complaint under Section 156 (3) of the Criminal Procedure Code with the Girgaon magistrate's court.
''Taking into consideration the serious allegations against the accused, it needs a detailed investigation,'' said additional chief metropolitan magistrate Shaida Razvi. The matter is scheduled to come up before the magistrate on August 26.