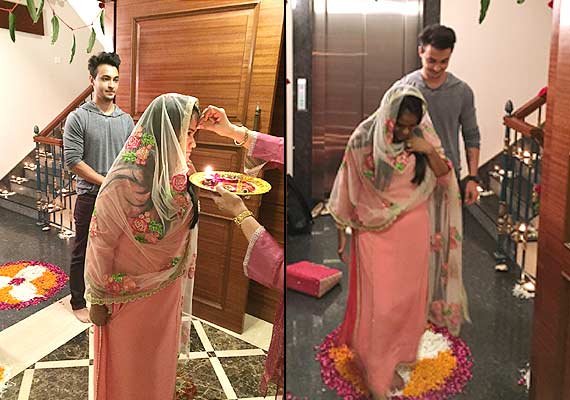 New Delhi: Arpita Khan's wedding functions has kick started and while the main ceremonies of haldi and sangeet are yet to be done, we have got something exclusive.
As the news of marriage broke between Salman Khan's younger sister and her long time beau Ayush Sharma, the happy moments started forming down. Amid all the speculations regarding Arpita's wedding trousseau, the list of guests and every other frenzy included, the soon-to-be-bride recently visited her husband's house in Delhi.
While the Khan girl is still waiting to bid adieu to her family formally to grace her new home with husband Ayush, a ceremony that looked more like a grah pravesh happened at her arrival.
Though, this is something a bit unconventional, Arpita's visiting her in-laws' house for the first time before marriage could be one of the reasons behind such auspicious welcome.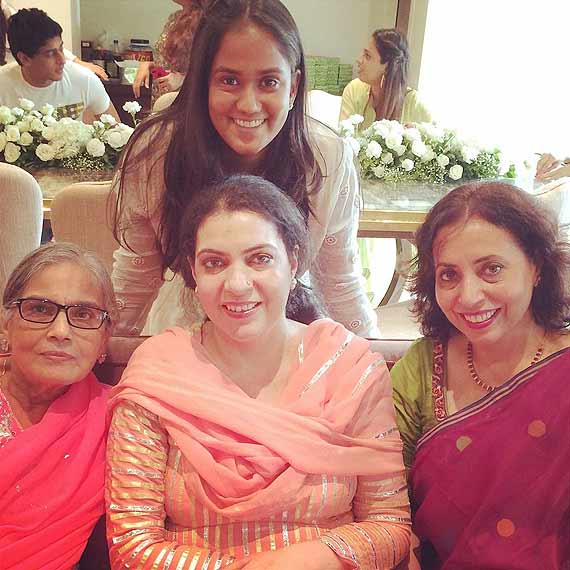 Both Arpita and Ayush looked every inch delighted during the ceremony and the groom's family too looked more-than-happy as they welcomed Arpita in the house.
Miss Khan (as of now) is getting married to Ayush Sharma who happens to be an aspiring actor.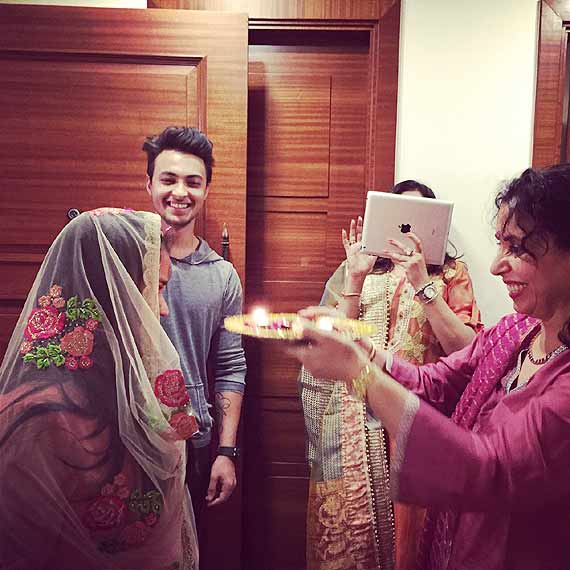 Both Ayush and Arpita are terribly in love with each other and have never felt shy to express it through social media too.
While Arpita appeared a perfect ready-to-be-bahu lady during the ceremony with her duppatta covering her head, love was speaking from Ayush's expressions as he remained constantly gazing at Arpita during the grah pravesh.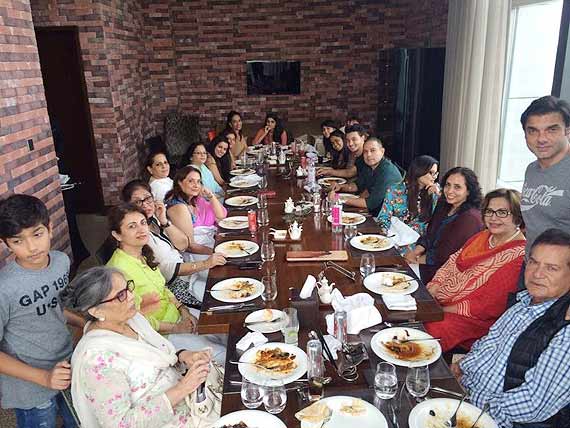 As Arpita moved in, the entire family went gaga over her arrival and clicked selfies with her. The blushy soon-to-be-bride even clicked sefies after enjoying lunch with the family.
Now, ceremonies and traditions are meant to bring happiness and when the couple is loaded with such great affection already, nothing else matters! Yeah?