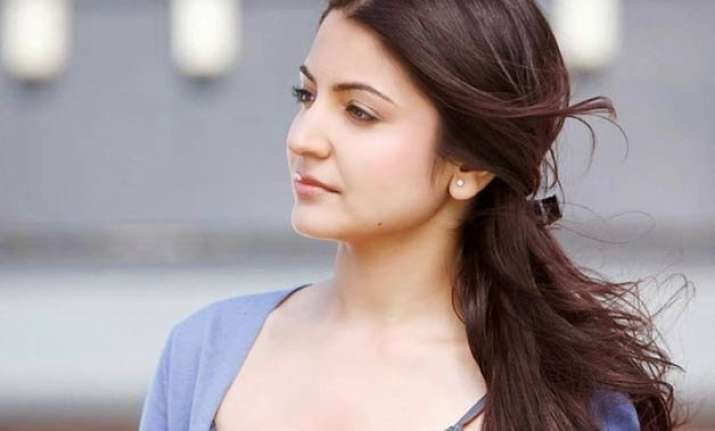 New Delhi: After being harrowed for Team India's loss at the World Cup semifinals and Virat Kohli's poor performance in the match, Bollywood damsel Anushka Sharma cleared the air on the entire matter and her relationship with Virat.
While speaking to The Times of India, she said that people here (in India) do not know how to handle someone's openness. While she accepted that yes, she was dating Virat, she said she gets annoyed when people ask bizarre questions such as what will you do on Valentine's Day and how will you wish Indian team.
She said such questions were like "stupid high school behavior" to which there cannot be any answer.
Hence she chose to be quiet about her relationship with Virat. "When you talk about your relationship in public, you start making it frivolous", she responded.
"It loses its purity", she added further.
The lady, riding on the success of her recent flick NH10, said that she will not say anything about her relationship with Virat because "you only speak about such things in a protected, secure environment".
She said that only if people know how to respect somebody's boundaries, one can be open and hence the 'Jagat janani' of 'PK' fame chose not to answer odd questions related to her relationship.
She did not like the fact that heroines are not taken seriously in the Indian society. She said that their (heroine's) personal lives, is the only thing that amuses people, who, altogether, ignore the work done by them.
Here, she even cited that how her back pain which started at the sets of NH10 was related of having developed after her trip to Australia to which she had no answer, as there was no connection between the two. She clarified that it was an outcome of somebody's obsession, who clicked her picture while she was coming out of the hospital where she was getting treated for her back pain, and related it to her Australia trip.
When asked if all this took a toll on her and Virat, she said, "No. We're both cut off from everything. When it takes away from your work, then it's a problem. It doesn't take a toll on your relationship."
She told that both of them are quite strong although it affects work.
On Virat, she opened up that he simply wants to focus on his work and the "baggage of his relationship in the media is something else."
Sharma was also upset that she was blamed for everything. "If he scores well, it's attributed to me, if he doesn't play well, it's because of me. I'm blamed for everything. I don't understand."
Ending it all, she said that this does not harm their relationship. "I wouldn't be with someone if we were not on the same wavelength", she told.
She recollected her England trip where, for once, it did affect the couple; more on Virat than the relationship.
She said that what happened was unfair as Virat is a sportsman who plays to win. But then, she said that after that episode it doesn't make a difference.