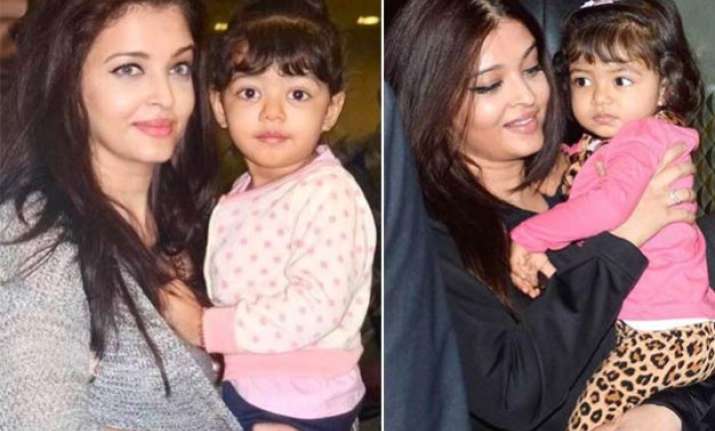 New Delhi: Aishwarya Rai Bachchan dazzled everyone at the 68th Cannes International Film Festival earlier this year. Her mesmerizing looks on the red carpet made her the most sought out celebrity for paparazzi on the occasion.
However, besides the glam world, Aishwarya was also captured in a super cute moment with her daughter and father.  
It was when Mrs. Bachchan along with her daughter was leaving for the Cannes festival.
The beauty queen was bidding adieu to her father and touched his feet. Thereafter, Aishwarya started walking towards the airport but then her daughter darling Aaradhya Bachchan did something extraordinarily adorable.
Outside the airport amid flashing cameras, the cute little angel went on to touch the feet of her grandfather exactly like her mother Aishwarya did.
Awww! Such cuteness! And must say good upbringing from Aishwarya.
Watch Video: