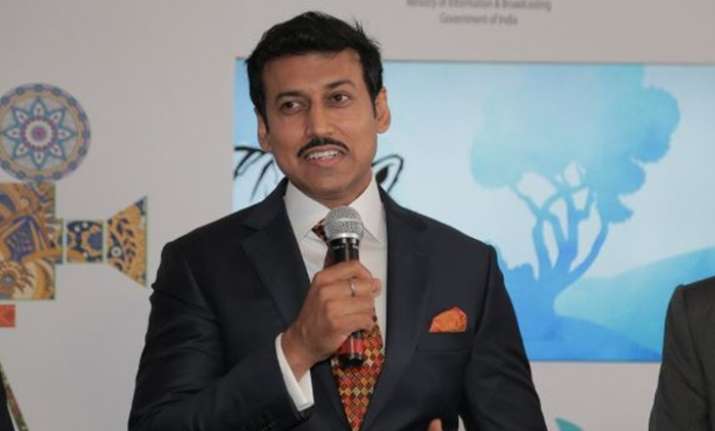 The Directorate of Film Festivals organized the European Union Film Festival in association with the delegation of the European Union and embassies of EU member states. Col. Rajyavardhan Rathore, Minister of Information and Brodcasting recently inaugurated the fest.
He said that the charm in watching the film is in seeing the story as well as meeting people and that is the essence of film festival. Though people across the border vary by skin colour, culture they are one people.
He said even if the language of the film is not understood, the emotion in a film is understood by the body language.
The opening ceremony was followed by the screening of Slovakian movie Little Harbour. It has movies from Austria, Belgium, Bulgaria, Croatia, Czech Republic, Denmark, Estonia, Finland, France, Germany, Greece, Hungary, Italy, Latvia, Lithuania, Luxembourg, Netherlands, poland, Portugal, Slovakia, Spain and Sweden. 
The festival will travel through 11 cities in India including New Delhi, Chennai, Port Blair, Pune, Puducherry, Kolkata, Jaipur, Visakhapatnam, Thrissur, Hyderabad and Goa till August 31.