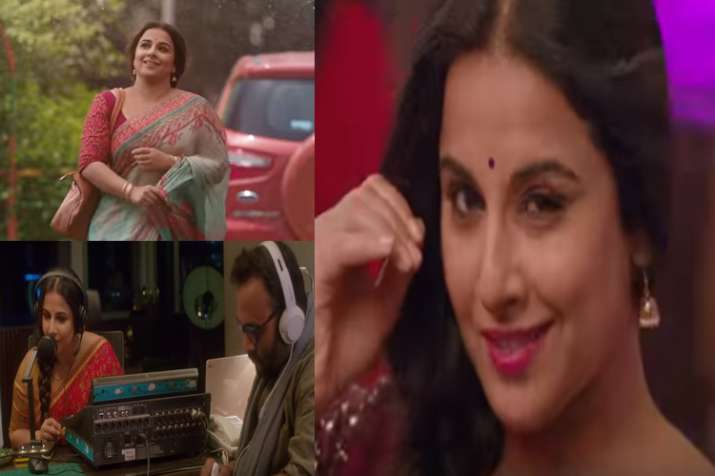 After Ban Ja Rani, the makers of Vidya Balan starrer Tumhari Sulu has released a new song titled, Hawa Hawai 2.0. The song is the revamped version of veteran actress Sridevi's iconic track Hawa Hawai. As Ban Ja Rani focussed on male lead Manav Kaul, this song showed the bubbly side of the actress. She performed some cute steps and spelled magic on the audiences.
In the video, RJ Mallishka and Neha Dhupia can also be seen matching steps with Vidya. Well, it is yet to be seen if movie buffs like Vidya's version of the song. However, it is not fair to compare two actresses but when remixes are made, comparisons are obvious.
The trailer of the film received positive response from the movie buffs. It tells the story of a middle-class woman and her transformation into an RJ. It goes without saying that Vidya is a wonderful actress. Thus, her another spectacular performance is waiting. Previously, the film was set to release in December but to avoid clash with Padmavati, the release date of the film was changed.
Directed by Suresh Triveni, Tumhari Sulu is scheduled for November 17 release.