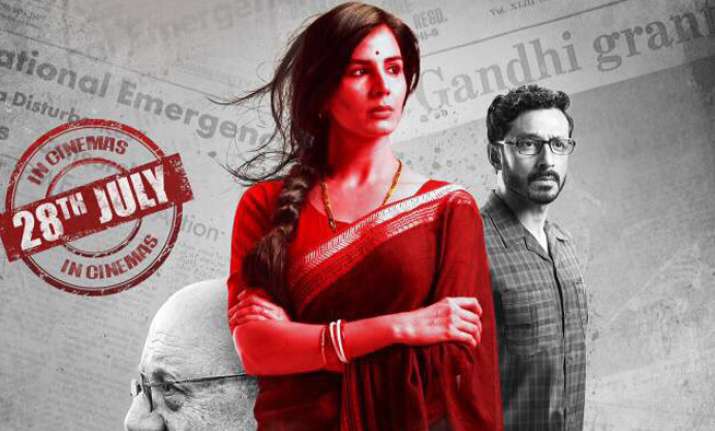 The Madhur Bhandarkar directorial venture Indu Sarkar is all set to hit the cinemas on July 27. The film, which which deals with the Emergency imposed in 1975 by former Prime Minister Indira Gandhi, faced backlash when a woman claiming to be the biological daughter of late Congress leader Sanjay Gandhi suggested that the movie should be banned. However, the Supreme Court has refused to stay the release of the film. A bench of Justice Dipak Misra, Justice Amitav Roy and Justice A.M. Khanwilkar, dismissed the plea filed by the woman.
"The movie is an artistic expression within the parameters of law," said the bench while dismissing the plea of Priya Singh Paul. Paul has told the court that the film was "full of concoction and totally derogatory" to malign the image of Sanjay Gandhi and his mother, Indira Gandhi.
The petitioner moved the top court as Bombay High Court had dismissed her plea on July 24, saying no "known descendant" of Sanjay Gandhi has objected to the movie. In her petition, the woman has claimed that Sanjay Gandhi was her biological father and the movie points fingers at him.
The film, set against the backdrop of the 1975-77 Emergency, features Neil Nitin Mukesh, Kirti and Kulhari Tota Roy Chaudhary. The film also stars Supriya Vinod, Anupam Kher and has characters inspired by the late Prime Minister Indira Gandhi and her son Sanjay Gandhi.
The Central Board of Film Certification (CBFC) has suggested 12 cuts and two disclaimers in the film. It is scheduled to release on July 28.
(With IANS Inputs)
Read More
CBFC clears Indu Sarkar with few cuts, Madhur Bhandarkar is happy and relieved
'Indu Sarkar' will hurt sentiments of Congressmen, this is what PM Modi wants: Veerappa Moily
For more entertainment updates, follow our Facebook page