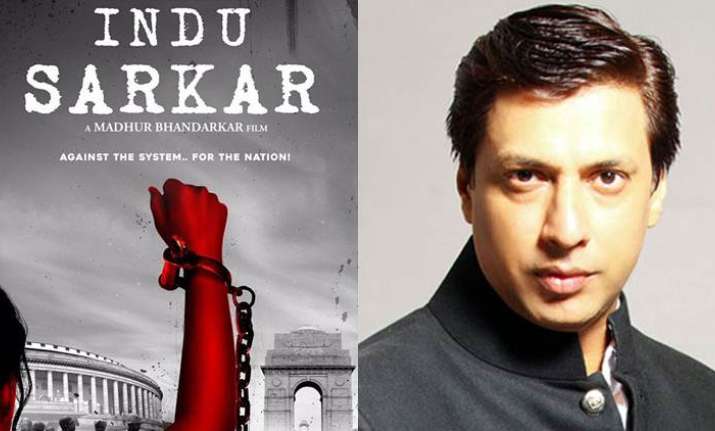 Indu Sarkar is all set hit the cinemas this Friday amid expectations and controversies. While the filmmaker was recently forced to cancel the promotional event of the film, Indu Sarkar faced resistance from the Central Board of Film Certification (CBFC) revising committee. The CBFC had suggested 12 cuts and two disclaimers, including removal of words like RSS and Akali from the film. However, now the political drama has been cleared by CBFC with a few cuts.
Taking to his Twitter handle, Madhur Bhandarkar said, ""Thank you CBFC revising committee. 'Indu Sarkar' has been cleared with few cuts. Happy and relieved. See you in cinemas this Friday, July 28".
Thank you CBFC Revising Committee.#InduSarkar has been cleared with few cuts.Happy & relieved..see you in cinemas this Friday, 28th July. pic.twitter.com/NVtRsnsprS

— Madhur Bhandarkar (@imbhandarkar) July 24, 2017
The film, set against the backdrop of the 1975-77 Emergency, features Neil Nitin Mukesh, Kirti and Kulhari Tota Roy Chaudhary. It also stars Supriya Vinod, Anupam Kher and has characters inspired by the late Prime Minister Indira Gandhi and her son Sanjay Gandhi.
Talking about the film lead actress Kirti Kulhari said that she went through a process to internalising Indu along with reading books on the Emergency and speech training to get the stammering of the character right, Kirti found the shooting quite exhausting.
"I felt unwell at the end of the shooting. There were action sequences, intense scene and emotionally I was so involved that it took a toll on my health. But I have no complaint because I have seen the result...as an actress I took those extra miles for my performance and it's totally worth taking," said Kirti, who went on a month-long vacation after finishing the film's shooting. 
(With IANS Inputs)
Read More
'Indu Sarkar' will hurt sentiments of Congressmen, this is what PM Modi wants: Veerappa Moily
Know why Madhur Bhandarkar's next film 'Indu Sarkar' kicked up a storm
For more Bollywood updates, follow our Facebook page