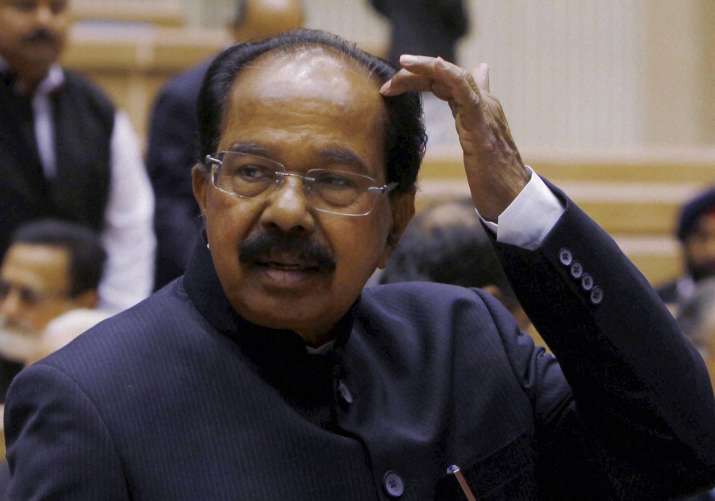 Veteran Congress leader M Veerappa Moily said on Sunday that 'Indu Sarkar' will hurt sentiments of many Congressmen and that is what the "present prime minister wants." Indu Sarkar, based on the 1975-77 Emergency period and scheduled to be released on Friday, has evoked strong criticism and protest from the Congress party. The Congress' apprehensions are over the portrayal of its veterans like Indira Gandhi, Sanjay Gandhi and other senior leaders of the party in the film. Filmmaker Madhur Bhandarkar, however, had said he would include a disclaimer in 'Indu Sarkar', stating that the film is mostly fictional.
Bhandarkar has been forced to cancel a few promotional events due to strong protests from Congress workers in many cities. He has been given a security cover by the Maharashtra government in the wake of several protests against the film.
Talking to PTI, Moily said the upcoming film will hurt sentiments of Congressmen. "It hurts the sentiments of many of the Congressmen and that is what the present prime minister wants. Ultimately, it will (hurt) him (Narendra Modi)."
"All these ruinous activities help in exit of BJP. More and more they do it, more the exit door will be opened for BJP," he said.
The film, featuring Kirti Kulhari in lead, has also run into trouble with the Central Board of Film Certification (CBFC), which has demanded 14 cuts in the movie. 
The former Union minister Moily further said a perception is being created that the Congress is not providing a strong opposition to the BJP.
"There is no exit door in politics. There is no exit door for Congress but there is always for BJP," said the strongman from Karnataka.
He claimed that Congress will again form the government in Karnataka under the leadership of Chief Minister Siddaramaiah.
The assembly election in the state is scheduled to take place next year.
(With PTI inputs)