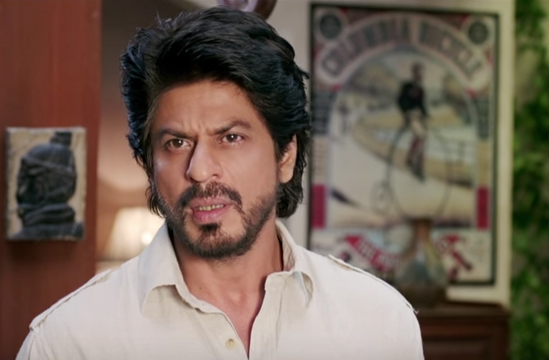 The latest clip from the upcoming movie 'Dear Zindagi' tells a deep life lesson about emotions and everything that is wrong with the upbringing. In the take, superstar Shah Rukh Khan delves why no one expresses openly these days.
Shah Rukh explains to actress Alia Bhatt that right from the time we are born, we are taught to suppress our emotions. He said when a kid cries, family members ask him to keep quiet to maintain the peace in the household. When someone gets angry the elders ask them to smile and forget about it.
After this, SRK tells an important thing about the habit of suppressing emotions that the emotional system suffers.
"Rona, gussa, nafrat, kuch bhi khul ke express nai karne diya, ab pyaar kaise express kare?" asks SRK.
Well, SRK's insightful words may have just solved the riddle behind the sufferings of many.
The latest clip hints that this movie will explore human emotions and might also answer many questions that millenials face. Unlike the earlier clips that showed Alia as a happy-go-lucky young girl who wishes to rewrite her life, this one points towards her troubles.
In 'Dear Zindagi', Alia plays a young filmmaker Kaira who goes through a tough time. It is then that she meets SRK, who helps her get on her feet through his wise words. Releasing on 25th November, the movie also features Kunal Kapoor, Angal Bedi and Ali Zafar.