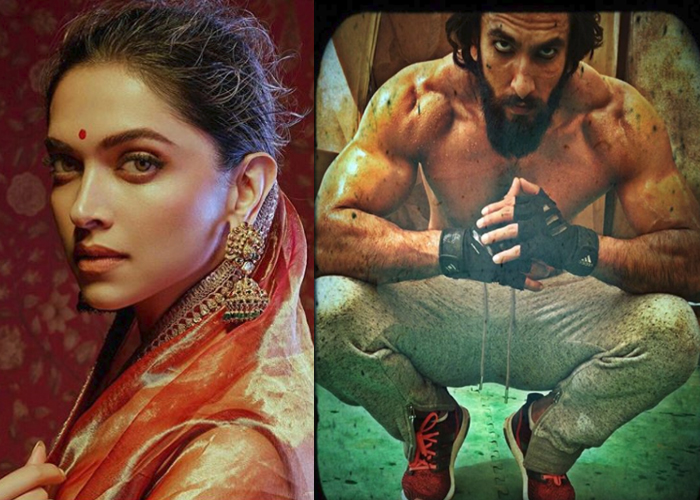 The protagonist of Padmaavat, Deepika Padukone, who has essayed the character of Rani Padmavati, received death threats before the release of the film. the even warned to chop off Deepika's nose.
Due to the continuous protest the release of Padmaavat was also shifted. Earlier it was scheduled to release on December 1 and then later shifted to January 25 due to the. Now the antagonist of the film Ranveer Singh in an interview spoke his heart out and shared his feelings about how he felt when death threats were given to Deepika.
Ranveer in an interview with a TV channel said, "I was filled with rage. There's no doubt about that. I had a very strong urge to act out, to speak out, but I was given strict instructions not to. And I had to respect that, because I was not at the forefront of this fight. It's the prerogative of the producers, of the director. If they were explicitly telling me that me saying something or doing something is going to complicate things further, I don't want to complicate their lives. I want to do my bit to make sure that this film gets made and it gets released. If this is what they are asking me to do, I have to abide by that."
In an interaction with ANI, Karni Sena member Mahipal Singh Makrana said earlier, "Rajput Karni Sena is fighting to protect the image of women being portrayed in the films. We never raise a hand on women but if need be, we will do to Deepika what Lakshman did to Shurpanakha for violating the rules and culture of India."
Ranveer further said, ''It's extremely disturbing. When I saw that, I was filled with rage. How dare you do that to somebody who I worship? How dare you go to my place of worship and do what you did? All of these feelings were like a tornado inside me, and I actually had to be calmed down by people around me. Now that I look back, when the film has released and is being celebrated, I think it was a good decision to channel it into my performance because that is my protest."
However, Ranveer received much appreciation for the portrayal of Alauddin Khilji role in Padmaavat.