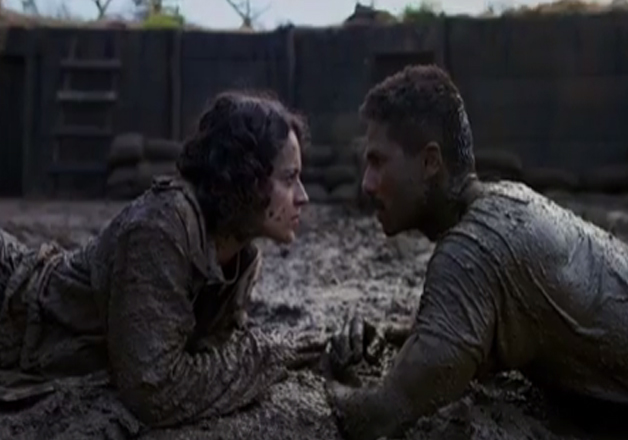 Vishal Bhardwaj's upcoming film 'Rangoon' is one of the most anticipated movies of the year. The reason behind is the spectacular star cast of the movie. Now, the trailer of the flick is released today, and needless to say, the filmmaker has done the magic once again. The trio of Saif Ali Khan, Kangana Ranaut and Shahid Kapoor will leave you spell bounded.
While the movie is based on the partition era, it still manages to give audience few glimpses of complicated relationship between the three leads. But, the ultimate star of the movie was the charismatic beauty. With her witty dialogues and jaw dropping love scenes with Shahid, she stood out in the two minute long trailer.
Kangana was seen playing the sensuous character of Julia or 'Toofan Ki Rani' who fell in love with both the main leads. This resulted to the dramatic tussle between the leading men. The trailer has raised expectations from the movie.
'Rangoon' is based on the era of 1940s and gave sneak peek into the then Bombay.
Sometimes when more than two talented people work together, there are chances of unequal distribution of space. But, in the trailer, all three stars got enough frames to establish their characters.
Kangana is working for the first time with Vishal, whereas Shahid and Saif had worked with them. And, both the actors who had the common link as Kareena Kapoor in the past also will be seen acting together for the first time.
'Rangoon' is slated to release on February 24.