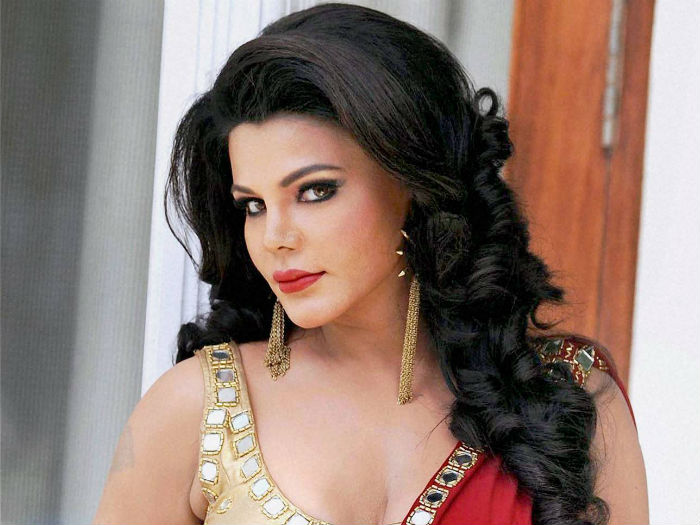 Actress Rakhi Sawant has recently reacted on the viral controversial video saying that she is not the one in the clip adding that she didn't know who the girl in the video was. The video showed a lady who looked similar to Rakhi changing cloths unaware of the camera.
The actress revealed to a leading daily that she has watched the viral clip and was very upset. She added that in her career of 11 years in the industry, she has not experienced such things. Rakhi went on to say that the lady in the video could be her duplicate but it was definitely not her.
Rakhi said, "I don't know who it is, looks like me, maybe she is my duplicate. But it is not me. I am obviously worried about it, but I am a strong woman."
The video has stirred the controversy on social media.
Rakhi has been the favourite child of controversies. Recently, she supported filmmaker Ram Gopal Varma, who was facing outrage for his derogatory tweets on International Women's Day. She said that women should learn to give pleasure.
Well, it seems that Rakhi is coming to news these days for all wrong reasons.
On the work front, Rakhi is shooting for 'Before Christmas in Kashmir'.