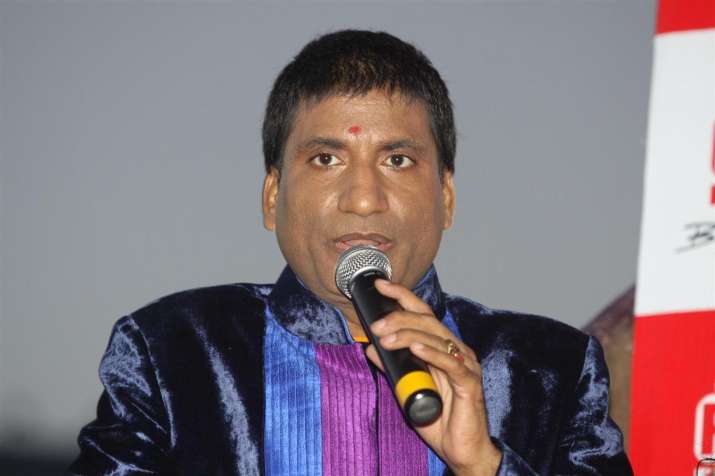 Comedian Raju Srivastav has said that he will not go to the neighbouring country Pakistan to perform. The statements by Raju have come in the wake of the recent tension between India and Pakistan. After the horrific Uri attacks on 18th September in which 18 soldiers were martyred, India has toughened its stand against Pakistan.
Telling on why he refused to go to Pakistan for the event, Raju said that how he can make people  laugh when soldiers are being killed. In a video posted on micro blogging website, he said he cannot entertain those who kill our soldiers.
Raju further explained that we Indians have always extended a friendly hand to Pakistan, but they have always stabbed us in the back. He said given these conditions, his heart won't allow doing comedy. He added that our country India is very good and we have love and respect for all.
Check the entire video here:
Indian comedian Raju Srivastav refuses to attend a show in #Pakistan "How to make the murders of our soldiers laugh? I won't go to Pakistan" pic.twitter.com/eBxRRPUJg6

— Jahán Balóc (@Baloch_world) September 23, 2016
The Uri attacks have made the relationships between both the countries quite tensed. Though, Pakistan has denied its hand in the terrorist attack, India is taking steps to corner Pakistan internationally.  At the recently held U.N. General Assembly, India said that Pakistan's policy of sponsoring terrorism has spread well beyond its borders.
Back home, feelings for Pakistan are also full of hatred. Only yesterday, Maharashtra Navnirman Sena's chief Raj Thackrey in a press conference gave an ultimatum to Pakistan artistes. In his speech, MNS chief said that Pakistani celebs have 48 hours to leave the country or 'they will be thrashed out'. He also added that he won't allow the release of upcoming movies 'Ae Dil Hai Mushkil' (which features Pakistani actor Fawad Khan) and 'Raees' (starring Mahira Khan) to release in Mumbai.