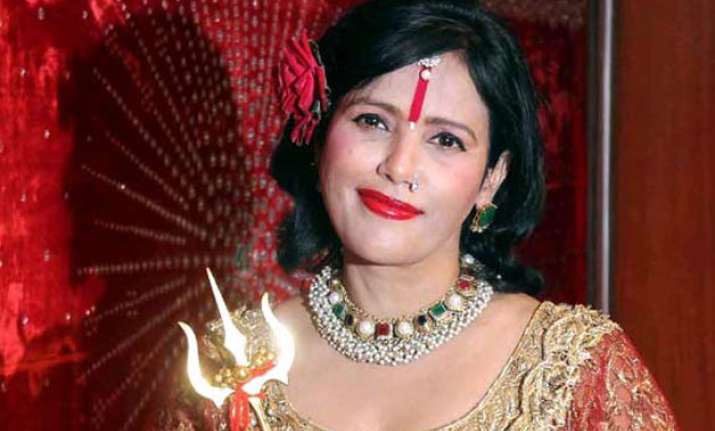 New Delhi: Self styled God- woman Radhe Maa who stayed in news for quite a long time last year has come in limelight again, this time because of the trishul (tirdent) she carries with her. A magistrate in Mumbai on Wednesday ordered police to lodge an FIR under the Arms Act, for carrying a sharp 'trishul' (trident) on a flight last year.
A year ago Right to Information activist Asad Patel had filed a complaint against Radhe Maa for entering the premises of domestic and international airport premises in August 2015 where carrying a trident is banned under the law.  
Patel said a trident, which was dangerous and could cause harm to passengers, was among many other such sharp items banned by the Bureau of Civil Aviation Security.
However, since Radhe Maa claims to be a godwoman, she was not restrained by the airport security staff from carrying it with her on the flight operated by a private airlines.
An official of the airport police station said they would initiate action in the matter after receiving the court order.
The controversial godwoman was earlier accused in a dowry-abetment case by a Mumbai housewife, Nikki Gupta, and later television actress, Dolly Bindra, filed a criminal case of alleged threats and sexual harassment against her.
With inputs from IANS