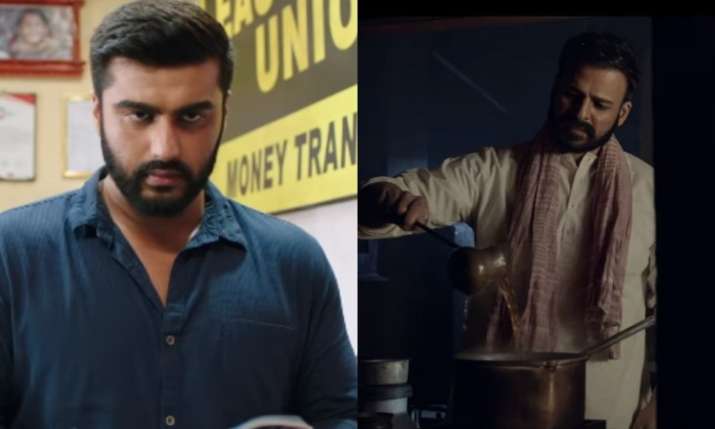 PM Narendra Modi starring Vivek Oberoi and Arjun Kapoor starrer India's Most Wanted are two big releases this Friday. While the first one is a biopic on BJP leader Narendra Modi, who is all set to become PM for the second time after a landslide victory in Lok Sabha election 2019, the latter is a fictional cop drama. Omung Kumar's directorial was earlier slated to release before the general elections, however, after protest from opposition, Election Commission stalled its release. 
Now, as BJP has retained power for the second time, there are high chances of PM Narendra Modi attracting more viewers. Besides Vivek Oberoi, the movie also features Boman Irani, Zareena Wahab, Barkha Sen Gupta, Manoj Joshi, Rajendra Gupta and Darshan Kumar in important roles. 
PM Narendra Modi Trailer
Meanwhile, Arjun Kapoor's India's Most Wanted is also releasing today. The film which revolves around nabbing ''India's Osama'' has been directed by Raj Kumar Gupta. In the film, Arjun plays the role of an intelligence officer Prabhat. India's Most Wanted also features Rajesh Sharma, Prashanth, Shantilal Mukherjee and Amrita Puri in pivotal roles. 
In an interview, Raj Kumar Gupta opened up on how Arjun came on-board and why he thought the actor was fit for the role. "I started working on this story in 2013 and finished it before Raid (2018). Arjun called me after watching the trailer of Raid and I told him about this script. He read it and called me the same day saying he was excited to do it. For me, working with Arjun was instinctive. While writing this script and meeting the kind of officers etc who are involved, I saw how regular these people were. The officer could be the guy next door. They are discreet and don't boast about their achievements. I felt Arjun could see this and blend into the character,'' he said in an interview to Firstpost.
Gupta went on to say that he even informed Arjun that vanity vans won't be accessible at many places of shoot and there would be no scope for more than one retake. Raid director is happy that the actor joined in even after knowing these limitations of the project.
India's Most Wanted Trailer