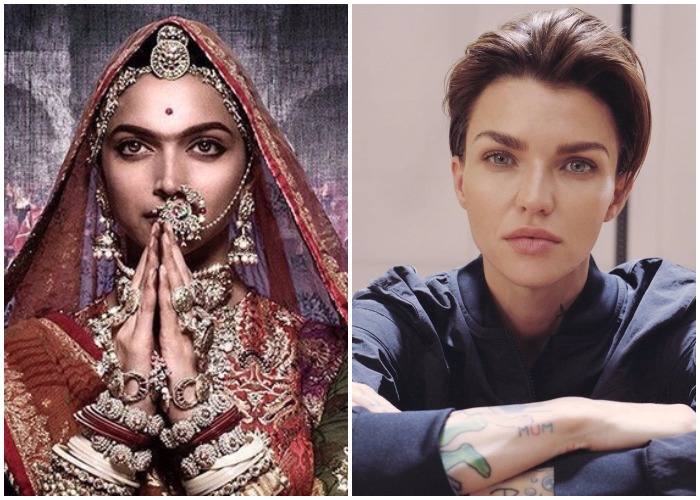 Deepika Padukone has been receiving a lot of flak for playing the role of Rajput queen Rani Padmini in Sanjay Leela Bhansali's Padmavati. Fringe has also issued a death threat in the name of the actress. A bounty was also announced to bring the head of either Deepika Padukone or Sanjay Leela Bhansali to claim the prize of Rs 5 crore. Seeing this mess, her xXx: The Return of Xander Cage couldn't stop herself from lending out her support to the actress.
She is "in shock" with the controversy and called Deepika "one of the strongest women".
"I am in shock at reading what my dear friend is going through but in absolute awe of her strength and courage. Deepika you are one of the strongest women I know," Rose tweeted.
In reply, Deepika sent Rose a folded-hands emoji.
November 18, 2017
Deepika and Rose shared screen space in 2017 Hollywood film "xXx: Return of Xander Cage".
Deepika, who plays the title role of Rajput Queen in "Padmavati", has received threats from various Rajput organisations, who have demanded the movie's release be stalled. Directed by Sanjay Leela Bhansali, "Padmavati" also features Ranveer Singh and Shahid Kapoor.
Bhansali's period drama is based on the life and legend of revered Rajput queen Rani Padmini who performed Jauhar (self-immolation) to save her honour from evil ruler Alauddin Khilji. Ranveer Singh will be playing the antagonist in the film. The controversies were sparked after the rumour that suggested there's an intimate dream sequence between Alauddin Khilji and Rani Padmini. However, the maker Sanjay Leela Bhansali rubbished the reports.