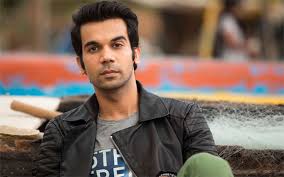 Rajkummar Rao's Newton trailer released today and this Amit V Masurkar's film looks quite intriguing. The film portrays Rajkummar as Newton, who is on an election duty in a jungle area of Chhattisgarh.  
In the trailer, Rajkummar can be seen leaving no stone unturned to conduct a fair election despite the fear of Maoist attack in the jungle. The trailer is looking interesting and it begun at a serious note when Rajkummar along with his family went to see his prospective bride and refuse for the relation as he comes to know that the girl is below eighteen years. 
At the end of the trailer, Rajkummar also revealed the mystery behind his name Newton, which is interesting. 
The film is scheduled to release on September 22, 2017.
Presenting the official trailer of #Newton https://t.co/Y6gTFWvAVF

— Rajkummar Rao (@RajkummarRao) August 29, 2017