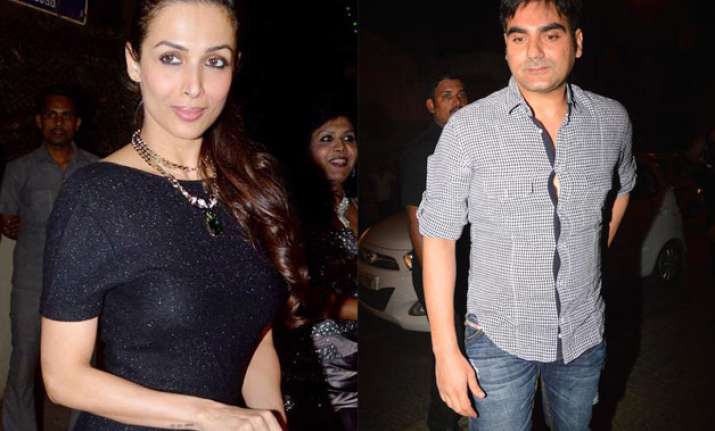 New Delhi: The troubled married life of Arbaaz Khan and Malaika Arora has been the hot topic amongst the gossip-mongers these days.
It's been a while since the reports of Arbaaz-Malaika's divorce are doing the rounds.
In fact, everyone is speculating over the reason which made the couple call off their 18 year marriage.
While there has been a buzz that it is because of Malaika's rumoured extra-marital affair that the couple is parting ways, it is also reported that the diva is not happy with Arbaaz Khan's financial status.
However, there hasn't been any official confirmation from either Malaika or Arbaaz about the divorce reports or any buzz related to it.
But when Malaika Arora was recently quizzed about her relationship status and the divorce during the Amazon India Fashion Week 2016, she gave a rather 'surprising' reaction.
She firmly said, "No one should ask me any personal questions."
Well, Malaika was smartly avoiding every question related to Arbaaz and their troubled marriage. However, her 'mai chup rahungi' reaction has indeed added fuel to the reports of her divorce with Arbaaz Khan, whom she had married in December 1998.