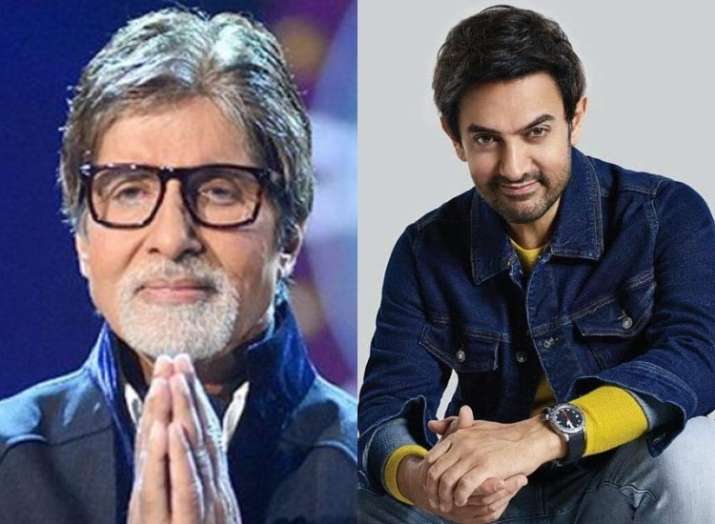 Latest Bollywood News and Updates: After Aishwarya Rai Bachchan, superstar Aamir Khan decided to walk out of a film because the director of the movie was involved in a case of sexual harassment. Aamir Khan was all set to produce Gulshan Kumar biopic Mogul but decided to exit the project owing to an earlier sexual misconduct allegation against the film's director Subhash Kapoor. On the other hand, legendary actor Amitabh Bachchan turned 76 today. Also, Abhishek Bachchan did the most traumatizing thing to sister Shweta Bachchan and childhood friend Karan Johar. Can you guess what is it?
There are many more Bollywood news and are waiting for you. Scroll down to have a bite of everything Bollywood has to offer. Happy Reading!
Happy Birthday Amitabh Bachchan: 10 Unseen and Rare Pictures of legendary actor
As much as the audience loved Mr. Bachchan, he was showered with praise for his work in all forms. With 4 National Film Awards for his spectacular performances, 15 Filmfare Awards, Amitabh Bachchan had his name written down in golden words. He has also been conferred with the Padma Shri in 1984, Padma Bhushan in 2001 and the Padma Vibhushan in 2015 for his stellar contribution to the Indian cinema. That's not it, the Government of France has also awarded him with the highest civilian honor, Knight of the Legion of Honour for his exceptional career in the world of cinema.
Amitabh Bachchan saw his best phase in the 1970s with many blockbuster movies to his credits and now in his 70s, the actor is still loaded with films, brands and multiple projects. On the Shehanshah's 76th birthday, let's have a look at his rare and unseen pictures.
#MeToo fallout: Aamir Khan walks out of film  as 'someone' associated has been accused of sexual harassment
Bollywood superstar Aamir Khan on Wednesday stepped away from a film, as "someone" associated with it has been accused of sexual misconduct. Aamir and his wife Kiran Rao, who run production company Aamir Khan Productions, issued a statement late on Wednesday.
"Two weeks ago, when traumatic #MeToo stories began emerging, it was brought to our attention that someone we were about to begin work with has been accused of sexual misconduct. Upon enquiry we found that this particular case is sub judice and that the legal process is in motion.
"We are not an investigative agency, nor are we in any position to pass judgment on anyone -- that is for the police and judiciary to do. So, without casting any aspersions on anyone involved in this case, and without coming to any conclusions about these specific allegations, we have decided to step away from this film," read the statement posted by Aamir in Twitter.
October 10, 2018
Do you know Abhishek Bachchan tied Karan Johar and Shweta Bachchan to a tree and left? Read details inside
We all know Abhishek's sense of humor is class apart and so is his way of putting the other person in a tough spot. Recently, Junior Bachchan called as a celebrity guest in Karan Johar's radio show 'Calling Karan' and called the filmmaker a complete megalomaniac.
Abhishek said, "I have a question for you. I have a friend who is about six years elder to me, who is a complete megalomaniac and has all these people around him who are just sycophants and the only thing they do all day is 'Jay Jaykar' of Karan Johar. So, I just want to know, how does it feel to be that person and when you were young and tied up to the tree with my sister (Shweta Bachchan Nanda), did you think you would become this megalomaniac when you grow up? Thank you, this is Abhishek by the way."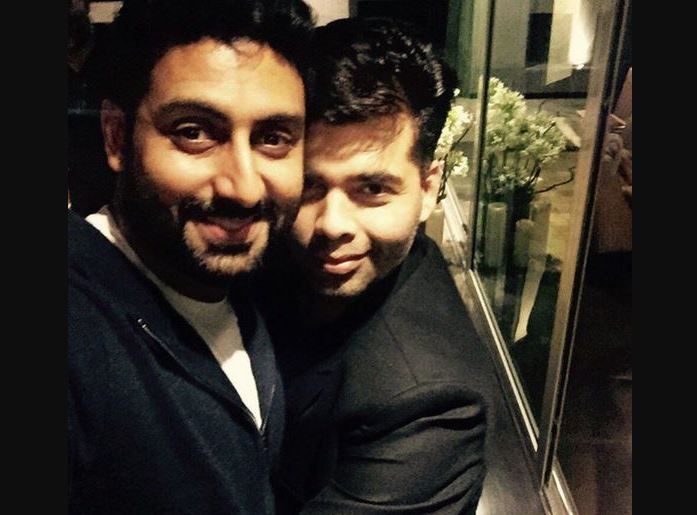 Karan Johar, evidently aware where the conversation is going, answered, "How I knew AB that you were going exactly there? Firstly, I have some information that I have to correct. I am not six years older than you, I am four years older than you. So, stop trying to increase my age and make yourself feel younger. Secondly, that is far from true. I am nowhere close to being a megalomaniac because you very well know I surround myself with 'no' people more than 'yes' people. That's the only way to do your job well. And, for you, I knew you have nothing nice to ever say about me, Abhishek. You only say those behind my back, which is actually kind of cool like that. Yes, you have something else to ask?"
Kajol calls Alia Bhatt as Alia Kapoor, reacts hilariously after realising her mistake. Watch video
Looks like not just the fans but the Bollywood celebrities have also accepted the relationship of Alia Bhatt and Ranbir Kapoor. Bollywood actress Kajol, who is busy promoting her upcoming film Eela, shot for Neha Dhupia's most popular chat show called No Filter Neha and while talking about Alia Bhatt on the show, the actress mistakenly calls her Alia Kapoor.
Neha Dhupia is popular for digging out scoops from celebrities on her chat show No Filter Neha. While the actress is pregnant, she is still shooting with various Bollywood celebrities for the show and when Kajol came for her episode, she made one honest mistake. In the promo shared by Neha Dhupia on her Instagram handle, Kajol is seen calling Alia Bhatt as Alia Kapoor and then reacting hilariously on what she said.
Watch the video here-
After Aamir Khan's decision to exit Gulshan Kumar biopic, Subhash Kapoor says 'will prove my innocence in court'
Since #MeToo movement is on a rise in the country, many Bollywood celebrities have come forward in support of women and their traumatizing experiences. While some are extending their support by encouraging them to speak up, others celebrities are trying to take a stand in their own way against people involved in sexual harassment. One such actor is superstar Aamir Khan who was all set to produce Gulshan Kumar Biopic Mogul but decided to exit the project owing to an earlier sexual misconduct allegation against the film's director Subhash Kapoor.
Subhash Kapoor was accused by actress Geetika Tyagi in 2014 of sexual harassment and when Aamir Khan and Kiran Rao got to know about it, they decided to leave the film. Now, director Subhash Kapoor has also reacted on Aamir Khan's decision and has said that he will prove himself innocent in the court. Talking to Indian Express, Kapoor said, "I understand and respect Aamir Khan's and Kiran Rao's decision. Since matter is subjudice, I intend to prove my innocence in the court of law. But I do want to raise a question – is secretly filming a crying woman without her consent and knowledge and uploading it on social media not harassment or abuse? Or is it fine if she is related to someone who is "accused" of a misconduct. If your answer is latter then for me it's nothing less than a khaap panchayat mentality."
More Bollywood stories and picture galleries
For all latest news and updates, stay tuned to our Facebook page