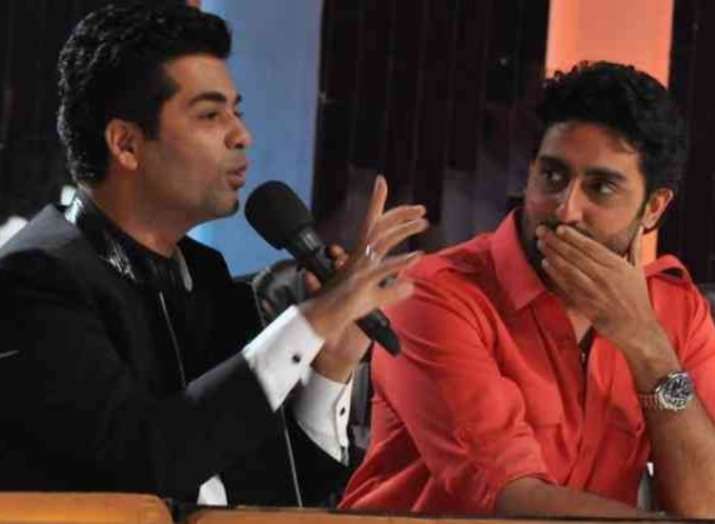 This is no secret that Abhishek Bachchan, sister Shweta, and Karan Johar are all childhood buddies. They know things about each other that others don't know. In fact, Shweta Bachchan is said to be KJo's BFF as he took her to Neha Dhupia's show BFFs with Vogue and the duo shared interesting details about each other. This time again these childhood friends have let out some memories with each other and we can't help but say Junior Bachchan was a very mischievous child.
We all know Abhishek's sense of humor is class apart and so is his way of putting the other person in a tough spot. Recently, Junior Bachchan called as a celebrity guest in Karan Johar's radio show 'Calling Karan' and called the filmmaker a complete megalomaniac.
Abhishek said, "I have a question for you. I have a friend who is about six years elder to me, who is a complete megalomaniac and has all these people around him who are just sycophants and the only thing they do all day is 'Jay Jaykar' of Karan Johar. So, I just want to know, how does it feel to be that person and when you were young and tied up to the tree with my sister (Shweta Bachchan Nanda), did you think you would become this megalomaniac when you grow up? Thank you, this is Abhishek by the way."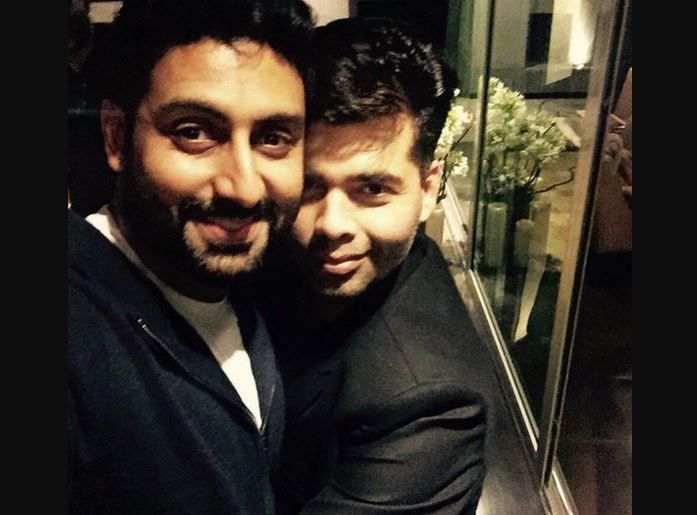 Karan Johar, evidently aware where the conversation is going, answered, "How I knew AB that you were going exactly there? Firstly, I have some information that I have to correct. I am not six years older than you, I am four years older than you. So, stop trying to increase my age and make yourself feel younger. Secondly, that is far from true. I am nowhere close to being a megalomaniac because you very well know I surround myself with 'no' people more than 'yes' people. That's the only way to do your job well. And, for you, I knew you have nothing nice to ever say about me, Abhishek. You only say those behind my back, which is actually kind of cool like that. Yes, you have something else to ask?"
Abhishek Bachchan wasn't someone to be satisfied by Karan Johar's answer which is why he insisted on talking about one of the most traumatizing memories of Karan Johar's childhood and that is being tied to the tree. Junior Bachchan asked how does Karan feel about that incident from their childhood.
Finally, Karan replied, "Oh god! That was the funniest. Firstly, you tied me with your sister and the only good thing to have come out of that is that I got to know her really well and she happens to be one of my closest and dearest friends. But we got tied up to that tree at your house in Marve and that is one of my childhood traumatic stories. It was a Red Indian party or a game, I don't know what it was but I remember being tied to that tree as part of that game. And, you all left us. You and Farhan (Akhtar) and I think Adi (Aditya Chopra) and Uday (Chopra) and I am not sure who else you all tied us to that tree and left us there. The other traumatic childhood story, which I can share with everyone, is when my mother dressed me as Superman to a party that was not a fancy dress party. Do you know how embarrassing that was for me? I came as Superman to a party full of normal people and those red underwears that she had kind of hired over that blue suit, I mean I am still getting visions and nightmares from that incident. So, AB, you and Shweta are a huge part of my childhood and you know how much I love you. Abhishek, thanks for that nasty question but you know how much I love you."
Well, it won't be wrong to say that these friends know quite a lot about each other. We hope to know more inside scoops from their lives on Koffee With Karan season 6.
More Bollywood stories and picture galleries
For all latest news and updates, stay tuned to our Facebook page