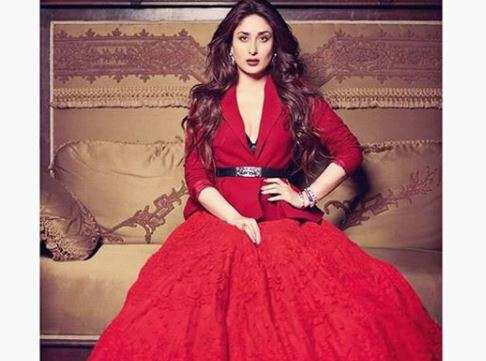 From her true-blue Kapoor looks, her enviable fitness to her impeccable style, Kareena Kapoor Khan has everything spot on! The Begum of Pataudi knows how to slay it in every outfit and the diva is a trendsetter in many ways.
 
We got our hands on one of her pictures on Instagram that shows Kareena in a red gown, looking smoking hot, with her hair open and giving all the royal feels. 
Apparently, the picture has been shared by one of her fans and has a message from Kareena that says, "Most people think they know me because I am a public figure and they see my photographs every day. But I have been able to maintain my sanity and stay grounded for the last 17 years because I take everything with a pinch of salt. I love my life, my family and friends, and I'm very grateful. I let the world think whatever they want. No matter what I do or where I go, I will always smile at the cameras because that's the best way to live life," -kareena kapoor khan
Check out the picture here:
From the slogan tees that Kareena got trending to the statement gowns she's worn to the red-carpet events, each garment donned by the diva has been unforgettable and made her look sexier than before. 
When asked about the importance of fashion in her life, Kareena says fashion has become an inseparable part of her life and work.
"Whether in terms of life or in films, for an actress fashion is now top priority.  In films it is different, because we do different kinds of films and play different kinds of characters, actors are doing different kinds of roles and the costume is key what makes the character come alive. A lot of focus is on the costumes for films, of course, as well as brands," says the actress.
On the work front, Kareena Kapoor Khan is gearing up for her upcoming film Veerey Di Wedding, along with Sonam Kapoor, Swara Bhaskar, Shikha Talsania and Sumit Vyas.