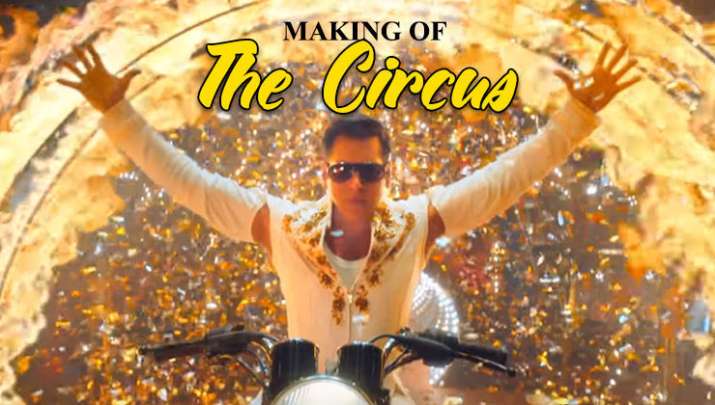 The various looks which have been created for Salman Khan in the upcoming film Bharat have increased the excitement levels. There have been special preparations for creating all the shots and looks from the1964's Great Russian Circus. The makers have now released the making video of the Great Russian Circus.
The insights from the recreation of the magnificent 1960's circus through the director's eyes are a treat for all movie lovers and have successfully built around the anticipation amongst the audience. 
The video shows how Salman Khan was made a part of the great retro display. The actor welcomes us to relive sharing," Welcome to the Great Russian Circus, Re-live a Circus with Bharat! #MakingOfTheCircus. 
The importance of the circus to the story can be gathered from director Zafar's explanation when he calls it a 'collective memory'. Describing the importance of it, he says, "Somewhere it was the collective memory of what was happening back in the time, and my memory of the circus that led to my idea of Salman Khan being a stuntman in the circus."
The humungous creation of sets and live like performance in the movie are something to look forward to in the film. Salman's portrayal of six different looks is just the right icing on the cake.
Bharat which showcases Salman Khan's life through six decades and as one decade passes the actor is spotted with a different look. The film highlights the era of 60 and 70s where the song is the testimony to the period. Too much excitement, Ali Abbas Zafar adds, "In the periphery of 60s 70s, this international circus used to be a big deal when someone would call Rambo circus, the Russian circus. So it was a mad mix, dancers who have traveled from all over the world would come and we had people from Russia, Thailand and all over Europe". 
More Entertainment stories and picture galleries
For all latest news and updates, stay tuned to our Facebook page