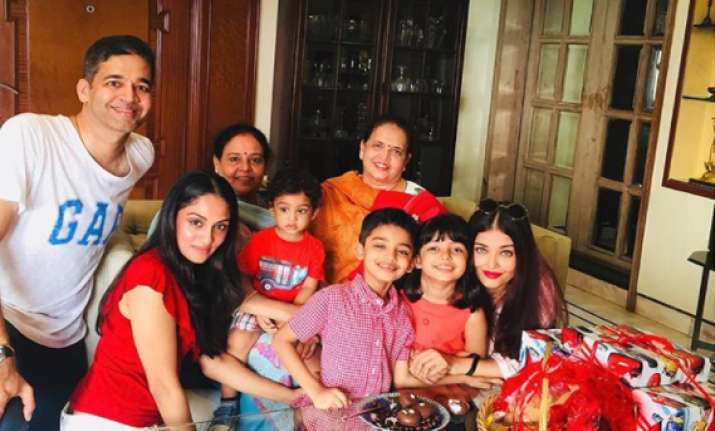 Aishwarya along with Aaradhya was captured while celebrating birthday of her nephew Vihaan. Both Aishwarya and Aaradhya also posed with their family during the celebration.
Earlier, the pics of the celebration was shared by Aishwarya's sister-in-law Shrima Rai. Later, the pics were also shared by many of the fan pages of Aishwarya.
In the family pic, Aishwarya, her mother Vrinda Rai, brother Aditya and his wife Shrima and kid Vihaan along with Aardhaya can be seen posing.
Sharing the celebration pic on the social media, Shrima also wrote a message for her son Vihaan. She wrote, "Happy Birthday to my starboy! May he keep shining brighter and brighter.. May his cardboard inventions someday become a reality! May his super powers someday fully evolve."
Aaradhya recently celebrated her 6th birthday and among the guest lists were Shah Rukh Khan, his son AbRam, Aamir Khan and his son Azad Rao Khan. Amitabh Bachchan also shared the birthday pics on his social media account.