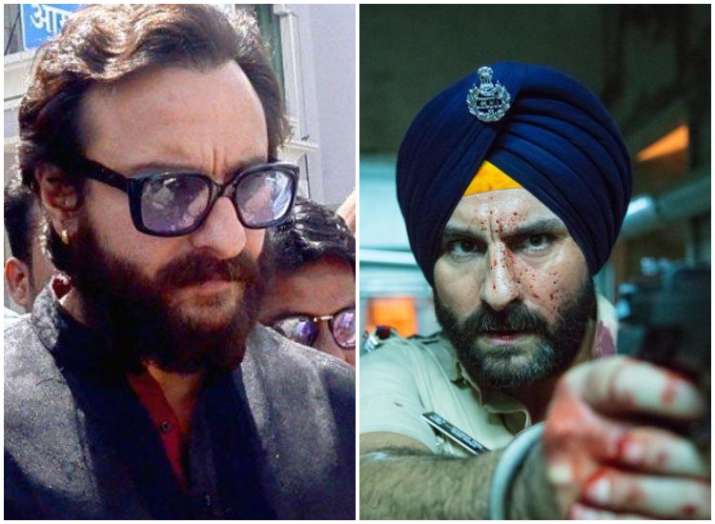 Police officer Sartaj Singh played by talented Indian actor, Saif Ali Khan in the web television series, Sacred Games gained instant popularity. The actor will be next seen in tentatively titled movie,
Hunter. This movie is a project of Indian film director, Navdeep Singh who is best known for his Anushka Sharma starrer NH 10.
An action thriller set in 1780 where Saif Ali Khan is playing a character of Naga Sadhu is already creating a buzz among Khan's fan. Saif in a interview talked of his character saying, "My character
is a failed Naga Sadhu, who has strong notions of revenge. The film is a drama set in Rajasthan. I even got my ears pierced for the role, which I was worried about initially. My hair has grown a
lot. It bothered me throughout summer when I was shooting in Rajasthan's sweltering heat." The actor also added, "It took me 40 minutes to two hours sometimes to just get into hair and
make-up for the part."
Speaking of the film, the actor says it's weird but the role he is playing, will remain for a lifetime. Revealing some more details, he said, "I've always felt that there is one entity that is giving me
things that I don't deserve. That's how I feel for the role, also. It's too good to be true and it's a complete experience. And though it takes ridiculous two hours of make-up and hair, it's like the
journey of a character in a Westerner (a Western film), who goes into another space all together with his experiences."
Rajasthan is a state that is enriching in its own. For the shooting location, actor said, "It's so fulfilling to watch old forts in Rajasthan come alive because of these shoots."
However number of hours the actor is spending on his make-up, we are all just excited to watch him in this new avatar!