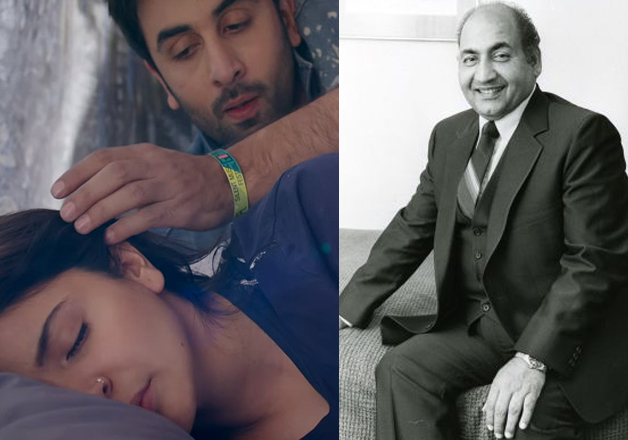 'Ae Dil Hai Mushkil' has been mired in controversies for a while now and it may have just added another one to the list. Reportedly, legendary singer Mohammed Rafi's son Shahid is upset with one dialogue in the movie. The dialogue in context is the one in which Anushka Sharma tells Ranbir Kapoor, 'Mohd. Rafi gaate nahi rote the.'
Expressing displeasure over the dialogue, the legendary singer's son Shahid told a leading daily that director Karan Johar should have been careful. He said the dialogue isn't an important one that takes the movie forward or backward, hence was unnecessary.
Lashing out at the makers, Shahid said that when the dialogue was penned down didn't they know who they were referring to? Shahid said Mohammed Rafi is the most versatile singer in the industry and has fan following larger than most of the singers combined, even though it has been 36 years since he left for the heavenly abode. He added he isn't saying so because he is the son of the singer, but since he was an amazing personality.
Shahid said that his father was no less than a saint.
"My father sang for Shammi Kapoor, Rajendra Kumar, Joy Mukherjee, Biswajeet Singh. From love songs to qawwali, he has sung it all. It is ridiculous to say whatever has been said in the film," he was quoted by the daily.
Speaking that it was not something he expected Karan Johar would do, Shahid said he is aghast. He went on to say that when KJo's father Yash Joharji made Dostana in 1980 in which Mohammed Rafi lent his voice. He said he has no clue why an insulting line like this was included in the movie. He said maybe stardom has gotten into KJo's head and this gesture of him proves so.
Shahid added that he would not stay quiet on this matter saying that he has spoken to Central Board of Film Certification's chief Pahlaj Nihalani.
"I will talk to Pahlajji. I know him very well. I will see what he suggests and accordingly take an action. This line could have been censored", he added.
'Ae Dil Hai Mushkil' starring Anushka Sharma, Ranbir Kapoor, Aishwarya Rai Bachchan and Fawad Khan released on October 28.